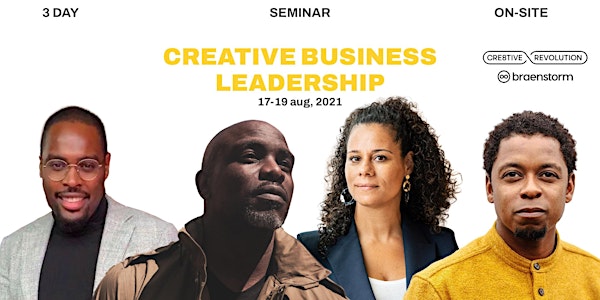 Creative Business Leadership (3-day seminar)
3-day seminar on Creative Business Leadership by Kevin 'Blaxtar' de Randamie and other prominent Dutch creative business leaders
When and where
Location
WTC Rotterdam 37 Beursplein 3011 AA Rotterdam Netherlands
Refund Policy
Contact the organiser to request a refund.
Eventbrite's fee is nonrefundable.
About this event
On the 17, 18 & 19th of August 2021, Braenstorm organizes a 3-day seminar on Creative Business Leadership.
In this seminar, you will learn to apply business tools for creative purposes.
The event will take place at WTC Rotterdam is hosted by Kevin de Randamie and includes live interviews with prominent Dutch creative business leaders.
Guest speakers: Typhoon, Abigail Norville.
Normal price: € 990,-
Launching campaign price: € 750,-
FYI: Paying through Ideal only works for the desktop version (this payment option is not available for the mobile application)
*English speaking event
You should definitely join this Creative Business Leadership seminar if…
You have lots of creative business ideas.
You are considering starting your own business.
You want to inspire co-workers to a more creative mindset.
You want to test a new business idea
You want to understand how creativity impacts our surroundings
You want to apply deep focus on your idea and kill the noise
You are looking for a second opinion on your concepts
You want to improve a concept you already started
You want to invest three days and come out with a clear plan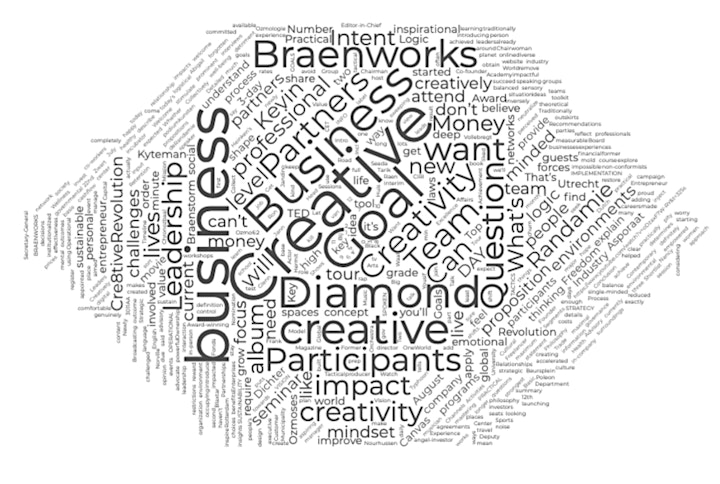 You should not register for this 3-day seminar if…;
You are genuinely happy in your current job
You're in a committed relationship with a traditionally thinking person
You don't like your worldview challenged
You are completely content with society as it is today
You don't feel comfortable in diverse groups of people
You would like your current social network to stay exactly as is

What is Braenstorm?
Braenstorm designs, produces and implements solutions to enable creativity in your organization, and consequently enhance Creative Capital in your team for high impact results.
In the Creative Business Leadership seminar we will share with you what we learned on our journey. Our lessons will help you captivate your team's creativity, and bolster the creative capital of your organization.
Who is Kevin 'Blaxtar' de Randamie?
Kevin de Randamie believes that the creative spirit inside all of us seeks expression and can change the world. He is not just a leading entrepreneur and creative genius known for his business education academy and spoken word artistry, he is also a person who has lost it all, faced fear head-on, and built a successful portfolio centered on the power of creativity.
For two decades Kevin de Randamie has built careers in the music, media & entertainment and education industries that rely on creativity to exist. Industries where innovation, resilience and dexterity are standard operating procedure, without exception.
His companies include #Creative Revolution, Braenworks Academy and the record label RAENMusic.Known musically as "Blaxtar," de Randamie toured with fellow artists like Jay Z, Typhoon, Wende Snijders and Anita Doth. He also advises at the top levels in the Dutch government who work to improve D&I and promote racial justice nationally.
Kevin de Randamie advises the Top Team Creative Industry for the Ministries of both Economic Affairs, and Education & Science. His TED Talk entitled "Calling for a Creative Revolution" has been seen by thousands of people around the world.
As a corporate storyteller, Kevin de Randamie works with major international corporations that include: Intel, Heineken, T-Mobile, Randstad, and the Obama Foundation, to express their values and identity through innovative spoken word performance.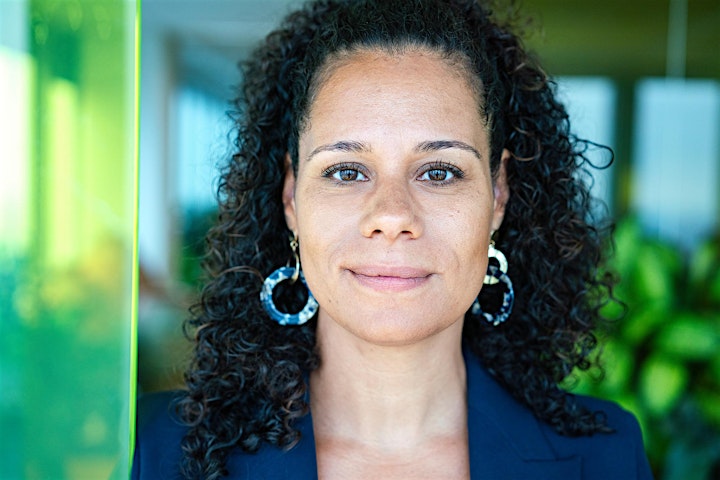 Day 2: Abigail Norville
Deputy Secretary-General @ Ministry of Health, Wellness and Sports. Newly appointed Chairwoman of the Zwart Broadcasting company Advisory Board
Inclusion and equivalence are very important concepts in her work and life. Abigail is committed to an inclusive civil service based on a strong conviction. As the chairman of the supervisory board of Omroep Zwart she also manifests this value. Besides inclusion, equivalence is still a very important concept in her work and life. Abigail thinks that everyone is capable to join in and make an effort. No matter how small, it can still be of great value to somebody without you even knowing it. Abigail expresses and empowers people with this perspective during her lectures.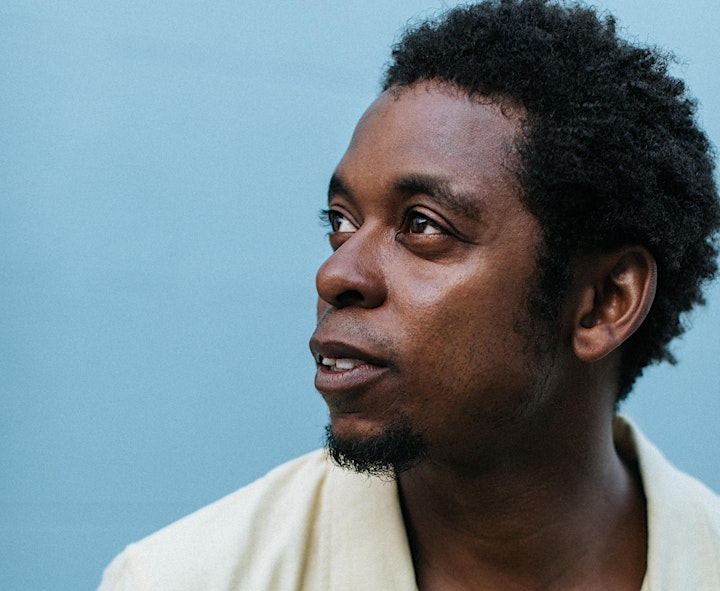 Day 3: Typhoon
Multi-platinum musician, entrepreneur, and inspirational speaker
In an inspirational speech, Typhoon and the audience look for new ways of working together. He takes his audience on a quest for connection, inclusion and perspective with the aim of bringing people together. Even in times of crisis, distance and unrest. He does this with inspiring travel stories and lively anecdotes supported by spoken word lectures and musical performances.