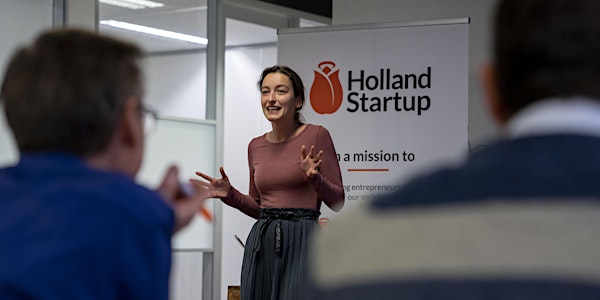 Crossroads 2020: De Perfecte Pivot
Tijdens deze Pivot-sessie delen Robbert Jan Hanse en co-founders van startups hun ervaringen met Pivots.
About this event
Elke co-founder heeft wel eens in de situatie gezeten waarbij hij niet weet of de gekozen weg de beste weg is, of dat er veranderingen gemaakt moeten worden in het businessmodel, de service of de marketingstrategie. 'To pivot or not pivot', dat is de vraag.
Tijdens de sessie delen Robbert Jan en de co-founders hun ervaringen. Na de sessie weet je beter wat voor informatie je nodig hebt om een weloverwogen beslissing te maken. Ook zul je erachter komen dat je niet de enige bent....
Het programma start om 13:30 en zal anderhalf uur duren.
De Pivotsessie vindt online plaats op Zoom.
Disclaimer: opnames, video's en foto's die gemaakt worden tijdens CROSSROADS2020, kunnen gebruikt worden voor social mediaposts van Holland Startup en StartupUtrecht. Laat het ons weten als je hier bezwaar tegen hebt. Je mailadres zal eenmalig gebruikt worden om een mail te ontvangen van StartupUtrecht met een update van het event.