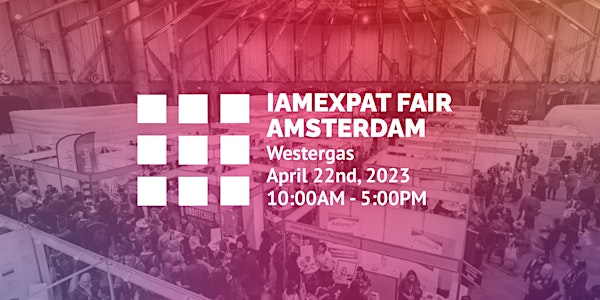 CvTE: A guide to the Dutch Civic Integration and NT2 exams (IamExpat Fair)
CvTE will present a workshop on the Dutch Civic Integration and Dutch as a Second Language NT2 exams at the IamExpat Fair Amsterdam 2023.
Date and time
Sat, 22 Apr 2023 11:40 - 12:10 CEST
Location
Gashouder Westergasfabriek | Workshop Space 2 (W2) Klönneplein 1 1014 DB Amsterdam Netherlands
About this event
What is the inburgeringsexamen, what should you expect and how can you prepare? If you're new to the Netherlands and have questions about studying for the civic integration exams (inburgeringsexamen) or the Dutch as a Second Language (Nt2) state exam, then this workshop is exactly what you're looking for.
Join the Board of Tests and Examinations (College voor Toetsen en Examens, or CvTE) at their workshop to learn more about the civic integration exams, the advantages of passing the Nt2 exam, the difference between the B1 & B2 exams and more. You'll gain more information about how to prepare for these exams, get free resources, practise mock tests and discover the most useful tips to help you pass!
CvTE is mandated by the government of the Netherlands to ensure the quality and proper administration of national tests and examinations. They are currently responsible for the Dutch as a second language exam in the Netherlands.