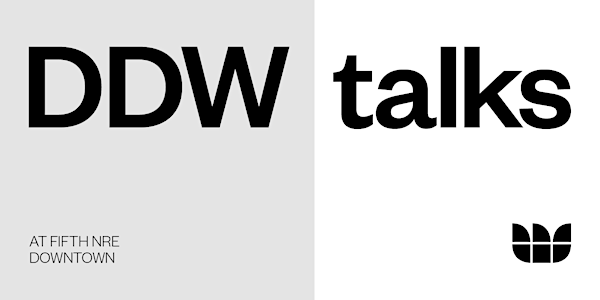 DDW Talks - Bio Design
Welcome to DDW Talks: Bio Design
By Dutch Design Foundation
Date and time
Wed, 23 Oct 2019 13:00 - 18:30 CEST
Location
Fifth NRE NRE-terrein Gasfabriek 5 5613CP Eindhoven Netherlands
About this event
About this Event
For the first time this year, Dutch Design Week has curated the DDW Talks programme together with different partners. Based on seven themes we investigate the many facets of design. Together with key figures from the field of design and beyond, we explore a diversity of design disciplines, discussing current affairs, reflecting on the past and casting our minds into the future.
Bio Design
The Bio Design Talk gets you up to speed on the rapidly developing field of Bio Design. Bio Design crosses the border between the 'made' and the 'born'. Bio design overtakes imitation and biomimicry, completely dissolving the boundaries between organisms and objects. A happy marriage between biology and technology.
Timetable:
13.00- 13.45 : Welcome at Fifth NRE
13.45- 17.00 : DDW Talks: Bio Design
17.00- 18.30 : Network Drinks
Website:
Click here for the full programme
About the organiser
We are optimists. We believe that 'designers' - no matter their specialization - are essential for shaping our future. Which is why Dutch Design Foundation focuses on the strengthening of their position, their development and their importance. We do this by supporting Dutch designers, deploy the power of innovative and visionary design on an even greater scale, stimulating excellence through supporting talent, exploration of the current meaning of Dutch Design and offering inspiration; providing direction, facilitating research and debate.