Refund policy
Contact the organiser to request a refund.
Eventbrite's fee is nonrefundable.
Learn in 3 hours how to make educated, rational but intuitively appealing no-regrets decisions
About this event
The art and science of decision-making
Each of us is a decision-maker. We make decisions for ourselves, for our family, for our company, for our country, for Mother Earth, etc. Sometimes we make good decisions, but often we make bad ones. Our life (as well as human history) is a chronicle of both good and bad decisions. Every day, every moment, we make decisions: about 70-100 per day (but certainly not as many as 35,000 as most Internet sites suggest 😊). We make our daily choices, by deciding what we wear, what we buy, what we eat, when we go to sleep, etc. Wrong choices about those simple issues will not have a profound impact on our life. However, occasionally, we also must make big, important, scary, strategic decisions. Those decisions are critical as they shape our private and/or professional life and can have cardinal consequences for the rest of our life. But they are tough to make. Very often we cannot decide because we are torn between a rational decision our head (mind) suggests to us, and an opposite decision that is closer to our heart (emotions).
Decision-making: decoded
The decision-making method you will learn at this workshop is used by some of the smartest people on the globe: the World Bank guys, top businessmen, university professors and a few (but not too many!) others. It breaks the decision down into simple manageable steps: the criteria and options are first identified, then these options are scored against the criteria and finally the relative importance of the different aspects of the model are set, enabling you to rank and choose between the alternatives being evaluated. By making the weighting and evaluating the associated trade-offs between the criteria explicit in a structured way, you will be able to make more transparent and consistent decisions in an intuitive and holistic manner.
This decision-making method is based on numbers – on quantification and ponderation of key elements influencing your decisions. But it is not made by numbers. It is made by you, for you. Unlike many other decision-making methods, this method also considers non-monetary values, as well as the emotional part of yourself and your "gut feelings" or "just like it" attitudes. The method helps you to "translate" these into quantified terms and incorporates them in your decision-making process. This is particularly important. Because our emotions and feelings – no matter how (ir)rational they might be – do shape our decisions. Often, we still go for something, simply because it does matter to us at that moment more than anything else. So - if "just like it" aspects are important to you – the method allows you to include and "compute" these in your decision-making.
The decision-method you are going to learn at this workshop is remarkably effective in situations involving large amounts of data, conflicting objectives, multiple stakeholders with different priorities, unknown factors, uncertainty, and lack of information. It is applicable both for individual and group/collaborative decision-making, in a range of situations when individuals must collectively make a choice from a set of alternatives.
Is this workshop for me?
This workshop is intended for anyone wishing to learn how to make educated, rational but intuitively appealing no-regrets decisions, no matter whether you are a housewife, student, mother/father, teacher, researcher, businessperson, or something else. This workshop is for you if you feel that:
You have difficulties in making decisions (as was the case with myself!)
You cannot choose between what your heart and what your mind tells you to decide
You are stuck in analysis-paralysis - weighing the pros and the cons but still not putting your mind at ease
You jump into making decisions too fast (and they often turn out to be wrong!)
You carefully analyze choices but still make wrong decisions
The fear of making the wrong move holds you back from making one at all
You are often outsmarted by decisions made by others. Btw: did it ever occur to you that when making decisions, they knew something you did not; that it was not just that they had a better gut feeling or more luck than you?
You would like to learn how to improve your decision-making process, understand better the rationale behind your choices and lift your decision making to another level.
The workshop is applicable to everyone, regardless of your prevailing attitude – whether you are a realist, opportunist, risk taker or are risk averse. No specific previous experience, knowledge or level of education is required. However, you are expected to have basic knowledge of using the Excel programme and be able to work in Excel during the workshop.
What will I learn?
You will learn:
How to make tough decisions. Those are… well, tough to make – but you'll learn step-by-step how to make them in a balanced and sound way, reflecting both your mind and your heart's values – in any aspect of your strategic or daily life.
About yourself – your driving forces and the rationale behind your choices
You will gain first-hand experience in using the method – because you are going to practice its application, and test its usefulness using real-life examples, including ones pertinent to you.
Areas of practical use
The decision-making method you will learn at this workshop is highly adaptive and can be used to address a variety of problem areas, such as:
Consumer-related decisions: renting or buying a house/apartment or a car; choosing a computer, mobile phone, camera, etc.
Private life-related decisions: which school/college or career path to choose; which partner to choose, to marry or to divorce; which job offer to take; which portfolio to invest in; which medical care, place to live, elderly house to choose, etc.
Business-related choices: short-listing job applicants or suppliers; which technology or marketing strategy to choose; where to allocate resources; selecting new projects or investments; prioritizing patients for access to health care; ranking grant funding or scholarship applications, etc.
What is this workshop not about?
This workshop is not about:
General bla-bla phrases and complicated theories about what decision-making is
Learning a specific computer programme, scripting, algorithms, etc.
Psychotherapy which will help you to make decisions more easily – although the workshop will "force" you to make decisions during the exercises 😊
Provision of a magic trick & solution that will save you from "sweating" during a decision-making process, resulting in a "bullet-proof" decision offered to you by software or a "black box". Such a thing does not exist! If you come across it – please let me know, I would love to have one, too 😊.
What learning material and tools will I get to take home?
You will get the following:
A PDF document explaining the decision-making method presented and the steps involved
An Excel file with a template that you can use to make decisions
The decision-making exercise you did at the workshop
An analysis comparing key features of useful software programmes which you might want to use to ease and speed up your decision-making process
A discount code for a coaching session with Dr Darko Znaor. Note: this coaching is offered only to those who attend this workshop and would like to master further its application and make decisions under the guidance and feedback of Dr Znaor.
Agenda
10 min Introduction and practical instructions
10 min The art and science of decision making
30 min Step-by-step presentation of the method
10 min Questions and answers
10 min Break
30 min Practical demonstration of how to use the method
10 min Questions and answers
20 min Exercise by participants
05 min Break
10 min Reflections & discussion
10 min Using the method in group/collaborative decision-making
10 min Useful software programmes
10 min Questions and answers
05 min Final remarks
Total duration: 180 min
Logistics
This workshop is available globally and will be held via the Zoom platform. You'll receive your login details to access the live session approximately 24 hours prior to the event. The start time is June 30 at 19.00 h CEST | 18.00 h BST | 13.00 h EDT | 10.00 h PDT | 22:30 IST | 02:00 JST (next day)
Please use this time zone converter to check your local live streaming time http://www.thetimezoneconverter.com/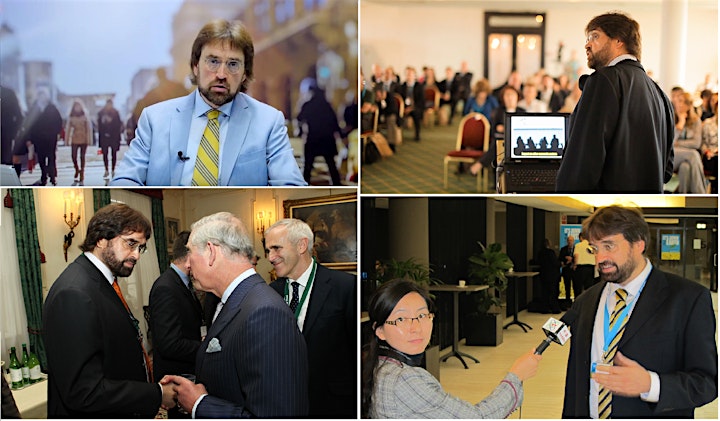 Workshop leader
The workshop will be held by Dr Darko Znaor. He is an experienced (>30 years) international consultant with project references in 25 European and 5 Asian countries. Dr Znaor has been team leader and/or consultant in more than 100 projects for the World Bank, UN agencies (FAO, UNDP, UNEP and UNECE), OECD, European Commission, European Union Member State organisations; British, Dutch, Belgian, and Italian universities, and numerous consultancies. The projects have spanned policy analysis/advice/evaluations, education, training, and research in the environmental and agriculture sector. Darko has evaluated more than 200 project proposals, international programmes, and projects worth more than $5 billion. He has held about 300 workshops and seminars for approximately 8,000 participants and is author of more than 100 publications. Darko holds a PhD. degree in environmental sciences from the University of Essex in the UK and an MSc. degree in organic farming from Wageningen University in the Netherlands. He was bad (actually, awfully bad) at making decisions until he discovered the method offered by this workshop.