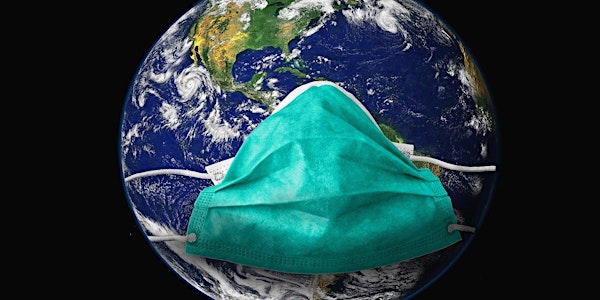 Democracy and Authoritarianism: Responses to & Implications of the Pandemic
The second of our pandemic-related panels focuses on responses to the pandemic from both democratic and authoritarian governments.
When and where
Location
Leiden Cleveringaplaats 1 Lipsius 019 2311 Leiden Netherlands
About this event
In the second of our pandemic-related panels, Professor Andre Gerrits, Dr Vineet Thakur and Dr Eske van Gils from the MA International Relations programme will set out observations and conclusions on the response to the pandemic from both democratic and authoritarian governments and examine the response of citizens and what this means for future state-society relations.
It's the Leader, Stupid! Why Democracy or Authoritarianism has Little Impact on Corona – and Vice Versa
What makes the difference in Corona-times? There are all kinds of reasons why some people suffer more under the current pandemic than others do: income, place of residence, profession, housing, etc. Intuitively, the nature of the political regime should be another variable, but it isn't. Why is it that the democracy-authoritarianism difference has so little impact on how nations fight Corona? And why does Corona have so few consequences for the nature of political regimes?
Professor Andre Gerrits, historian, is Professor of International Studies and Chair of the Urban Studies programme at Leiden University.
A Viral Democracy
From December 2019, a battle for the democratic soul of India was being waged in a small locality called Shaheen Bagh in Delhi. For over 100 days, a peaceful sit-in protest, led by Muslim women, in response to a controversial citizenship law which could potentially be used to deprive Muslims of the country's citizenship, became the symbol of democratic resistance to the creeping fascism in the country. In the end, the protest site had to be vacated after the pandemic hit Delhi. Was this democracy's last stand? In this intervention, I will look at the ramifications of the pandemic for the world's largest democracy. A virus afflicts Indian democracy, and it may not be corona.
Dr Vineet Thakur is University Lecturer at Leiden University.
The Corona Virus and Authoritarian Opportunism
While the corona virus may not distinguish between regime type, its presence leads to key questions about the relationship between state and citizens, to which different regimes will find different answers. For instance, what is the government's responsibility towards its citizens? What degree of transparency and openness is needed in reporting on the virus? How do we treat critical citizens? What means can be used to enforce a lockdown? What is an acceptable price to pay for stability?
This intervention will compare authoritarian responses to the corona virus in the Eurasian region, from initial denial in Tajikistan, to armed enforcement of the lockdown in Uzbekistan, and 'coronavirus prisoners' in Azerbaijan; and assess the consequences this has for citizens.
Dr Eske van Gils is Assistant Professor at the Institute for History, Leiden University