Sales Have Ended
Ticket sales have ended
Registration for this event is closed. Thank you for your interest, we hope to see you at another event! Stay tuned on www.dutchfuturesociety.nl.
Sales Have Ended
Ticket sales have ended
Registration for this event is closed. Thank you for your interest, we hope to see you at another event! Stay tuned on www.dutchfuturesociety.nl.
Description
Some people dream of the ultimate merge of man and machine. The creation of super humans with new sensory abilities, enhanced brain power, eternal memories and extreme physical strength. Body parts can be replaced by robotics, and ultimately, human enhancement could mean the end of aging.
Scientists are showing us that many of this is already possible. The suffering of Parkinson patients is relieved by deep brain stimulation. Prosthetic infrared vision has given a mouse a sixth sense: they can now sense infrared light. And in many other domains – sports, entertainment, the military – human efforts are enhanced by technology.
What will be the future of human enhancement? Does technology have an agenda of its own or is it up to societies if and how human enhancement is to proceed?
Join the Dutch Future Society on September 5th for its annual event, Your Brain in 2030: Merging Man and Machine. Be amazed by an expo of sensory experiences by entrepreneurs and artists, and get a feel of the future. Listen to stories by scientists at the forefront of human enhancement. We will use the combined brainpower of professional forward thinkers in the Netherlands to consider the implications of the envisioned future, and use our imagination to conceive stories of alternative futures. Get inspired by science, ideas and artistic impressions. Meet creative forward thinkers of all ages and backgrounds.
Program - Science | Philosophy | Art
SCIENCE | Jason Farquhar | Donders Insitute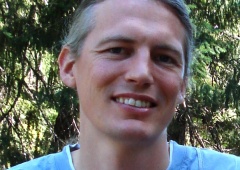 PHILOSOPHY | Laurens Landeweerd | Radboud University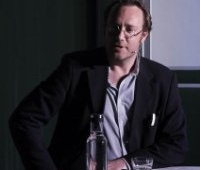 ART | Hannes Wiedemann | Artist, photographer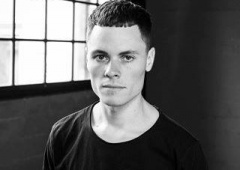 Click here to read more about the keynotes and speakers!
Expo
Next to our keynotes, we have invited several artists, thinkers and designers that will help us experience their vision on the future of human enhancement
Erik van der Veen – Robotorium Geestzicht
Yfke Laanstra – Bits, Bytes & Consciousness
Jelger Kroese – An interactive plant as a learning interface

Roland van Dierendonck – Return to Dilmun
Visit out website to read all about them!
Tickets
You can order your tickets here via Eventbrite:
DFS Members can register for €20,-. Log in on our website and visit the event page (or click here) to retrieve your DFS Member ticket code.
Regular tickets are available at €75,- and including a free 1-year DFS Membership, for all non-members interested in joining us on September 5th. Fulltime (PhD) students can reserve a ticket for only €20,- after sending proof of studentship (copy of valid studentcard with date or other proof of enrollment) to info@dutchfuturesociety.nl.
More Information
Time & Date
September 5th, 2017 from 13.30 - 16.30 hours (doors open 13.00 hours, drinks afterwards)
Venue
This event is hosted by Supperclub Amsterdam. A truly inspirational place that is full of spectacle and wonder. Don't be afraid of the unconventional, you will go home with new stories to tell!
Supperclub Amsterdam
Singel 460
1017 AW Amsterdam
Transport
The event takes place in the center of Amsterdam. Plan ahead for public transport or parking in order to avoid high costs or delays: see the nearest parking garages on the Supperclub website under "Contact" (reserving a parking space in advance may be save costs), or use public transport from one of the P+R locations.
Help us document the day!
Are you an enthusiastic photographer, blogger, vlogger, documenter, visual recorder or otherwise and would you like to help us document the event with your expertise? Let us know by sending an email to freijavanduijne@gmail.com!