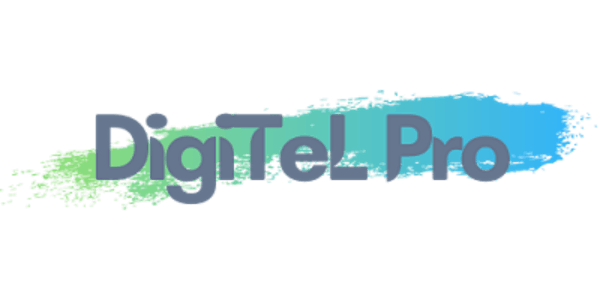 DigiTeL Pro Launch
DigiTeL Pro Launch
About this event
DigiTeL Pro Launch
Goal:
This DigiTel Pro partnership brings together advanced "schools" in research, innovation and good practice in synchronous hybrid (KU Leuven), blended learning (TU Delft) and online and distance learning (Universitat Oberta de Catalunya (UOC), Open Universiteit (OUNL), UNINETTUNO).
Experts develop online courses on models and guidelines for the design, development and delivery for each of these three predominant formats in a post-Corona perspective. The courses will be in line with the most recent research and innovation. They will include the student perspective that enables students' readiness for digital teaching and learning. Expert and participants will share experience and expertise on digital education adapted to fluctuating sanitation situations, taking advantage of their direct mutual interactions.
The aim is to provide an excellent opportunity for continuous professional development (CPD), primarily for course and curriculum developers and for all those who support teaching staff and learners, secondarily for leaders who direct these processes in higher education. Relevant post-Corona issues are addressed, e.g. activating learning, interaction and collaborative learning, inclusiveness and assessment and feedback. The courses will not only address immediate needs, but guide universities towards sustainable, high-quality digital education for the future, including continuing education and professional development. The courses will also cover innovative models of multi-campus and international education and blended and virtual mobility. The program can be integrated into institutional or national continuous professional development initiatives, as well as European Universities (EUI) alliances.
Profile of participants: 
The courses will be in particular useful for:
Course and curriculum developers (teaching staff and programme boards)
Teaching and learning support services
ICT for education services
Higher education leaders
When & where:
Date: Thursday 18 November 2021
Time: 14.00-16.00 CET
Location: ZOOM (online)
Main topics:
This course introduces you to the conceptual, pedagogical and technical challenges of hybrid synchronous learning and teaching and prepares you to use hybrid models yourself. Hybrid synchronous learning is often regarded as the most flexible form of education. Yet, there are important pitfalls and a lot of instructional design choices have to be made. This course wants to help higher education institutions, including policy makers, teachers and ICT support, to make thoughtful decisions. The full course includes 6 modules, each module consists of one Synchronous Hybrid session and additional asynchronous learning materials. Each module demands an effort of 3-5hours. Synchronous sessions are organized in Flanders, but remote participation in possible from any location.
This course is about how to design and develop blended education and teaching (a deliberate combination of online and offline learning activities). Digitel Pro is a European project involving several European univerisities following the EMBED project which researched developments in blended learning. Based on what we've learned from COVID Teaching you will apply concepts to adapt to a more inclusive and engaging blended learning experience, through guidelines and pedagogies leading to mature and high-quality education.
The DigiTel Pro Course for Online Teaching and Learning provides strategies and resources to successfully design and implement teaching and learning solutions in online environments. The course encourages reflection and active participation."No matter if your teaching model is going to be fully online or just a part of your hybrid model, this course will help you to understand the principles and the logics of the different elements interacting in an educational online environment. From the foundations of distance education and its different pedagogical approaches and the different role that teachers have to play, to the learning design of a course, the way you can orchestrate your classroom when moving to online, how to assess and evaluate, and what are the emerging trends and technologies that will let you to innovate in your teaching. The active, participatory and collaborative methodology of the course will provide you with a good background and a number of tips to manage online teaching and learning. As online teaching is not just to broadcast your lessons through a video-lecture, the resources you will find in this course will let you feel more comfortable and successful when facing online teaching and learning using different technologies appropriate to each situation from a critical perspective.
Agenda:
Introduction CPD programme
Registration options per course
14.10-14.30: Student Readiness for Digital Education [presentation]
Introduction Student Readiness
Inclusion in DigiTeL Pro course programme
Introducing the synchronous hybrid education course: main objectives, planned learning activities, and assessment and certification
Introducing the blended education course: main objectives, planned learning activities, and assessment and certification
Introducing the online distance education course: main objectives, planned learning activities, and assessment and certification
15.30-16.00: Breakout-sessions
Meet the course team leaders