Event Information
Location
Online Update 1 January 2019
Description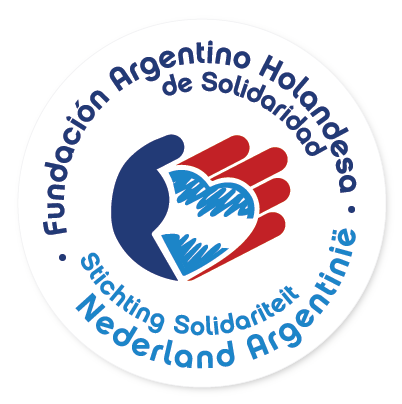 The Fundación AVENIR is building, with support of CONADIS (Commission for the Integration of the Disabled) of the Argentinian State, the Education and Therapy Center and the Support for Integration into ordinary Schools in the neighborhood Villa 9 de julio in Arguello, northwest of the city of Córdoba.
The main beneficiaries of the Fundación AVENIR are children and adolescents suffering a mental handicap, mainly psychic (for example autism, psychosis, and personality disorders), who couldn't be included in the educational projects of ordinary schools (beneficiaries of the Education and Therapy Center) or who need support by means of specialized equipment to attend an ordinary school (beneficiaries of the Support for Integration into ordinary Schools). At the moment, AVENIR is supporting 50 to 80 direct beneficiaries, of whom 70% are children and women.
The requested amount of EUR 3.500 will be used to acquire and install a closed circuit TV monitoring system with an anti-intrusion and anti-fire system on the property where the building of the new headquarters of the organization is being built to guarantee the security and integrity of the beneficiaries and staff members and the protection of material assets, like the equipment of the Support Center for Integration into ordinary Schools
Requested amount: € 3,500.-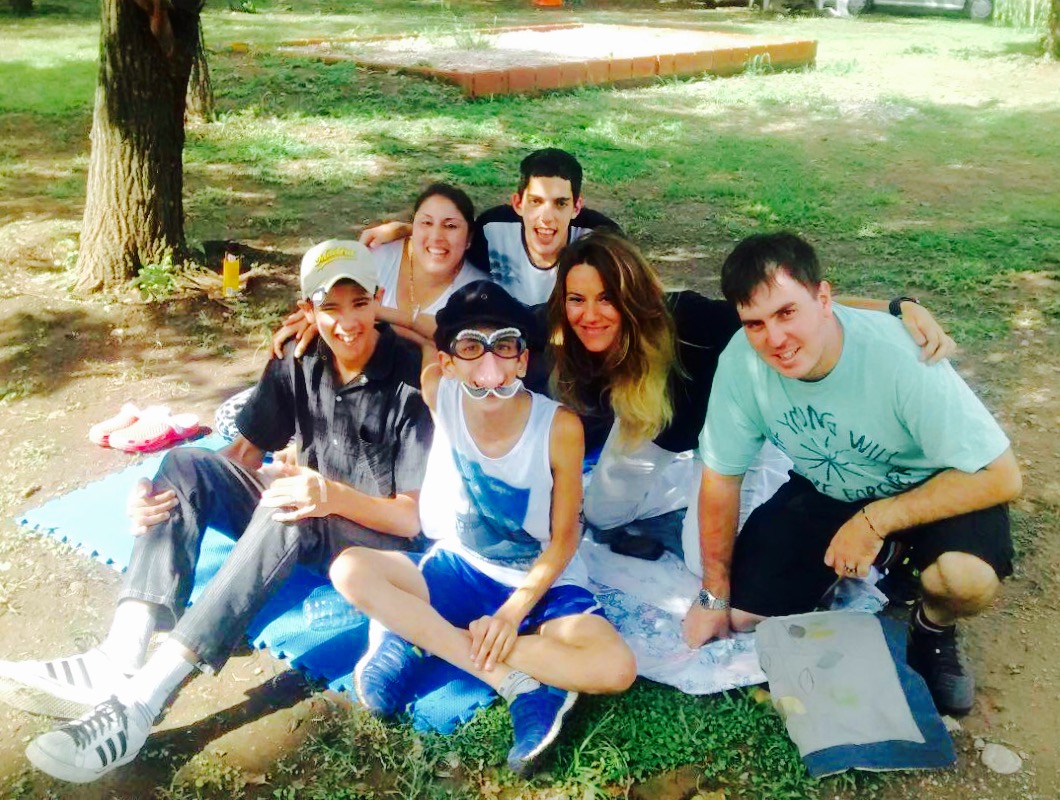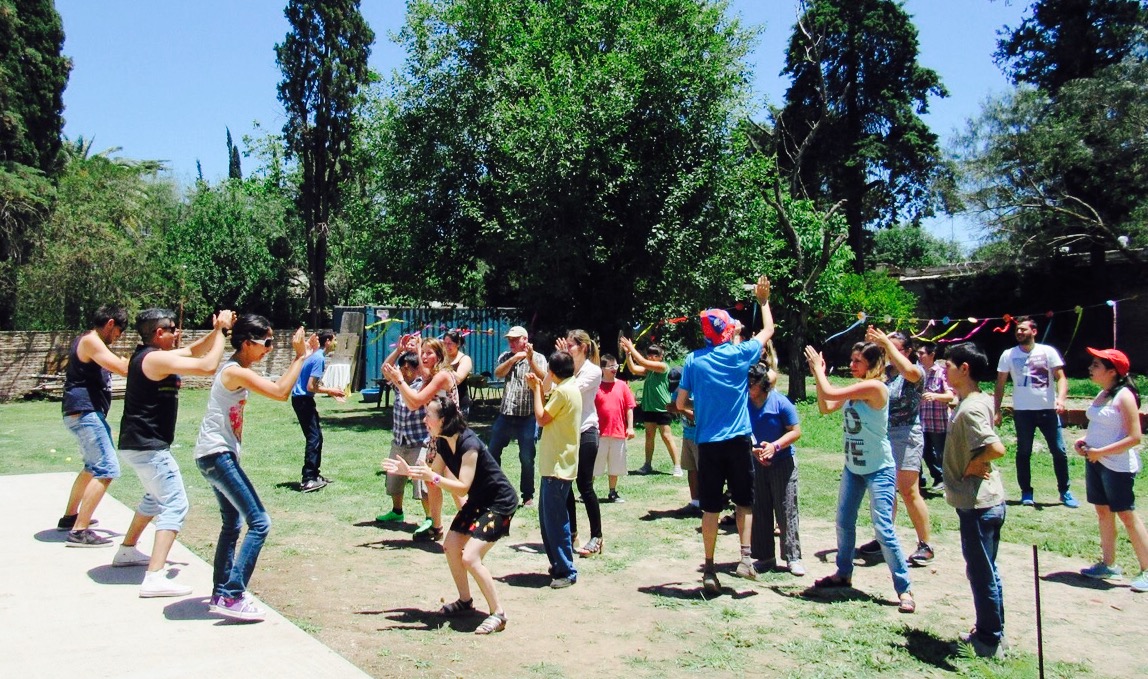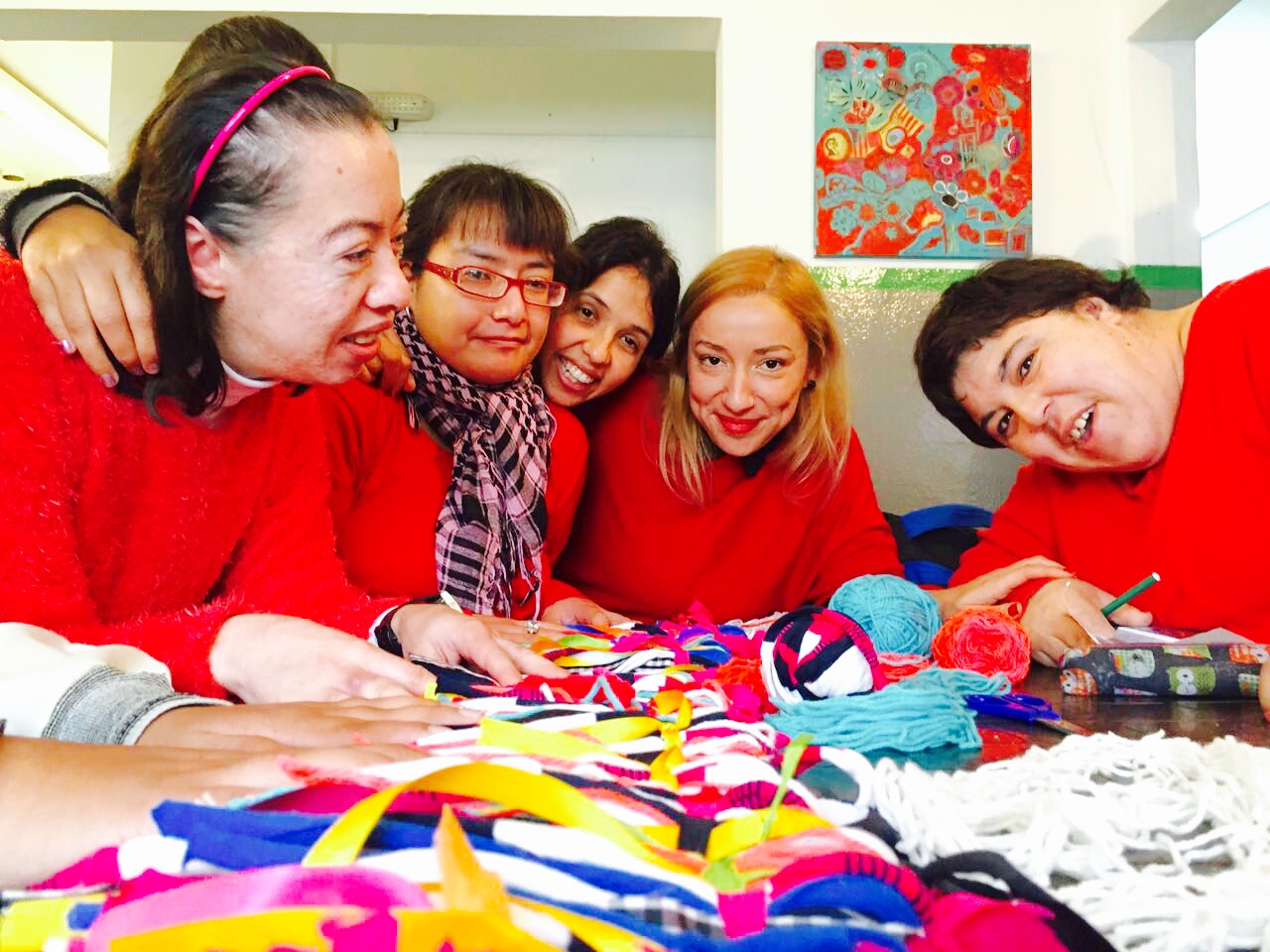 APADiR (Asociación Pro Ayuda Discapacitados Rafaela). APADiR is an NGO dedicated to assist persons with differently abled capacities in order to improve the quality of their life and to bring them dignity as human beings. Between 90 to 110 disabled children of the age of 0 to 14 years attend the school of the organization annually.
The objective of the project is to realize the maintenance operations of the roof of the school focused on disabled children and youngsters in the city of Rafaela, in the province of Santa Fe.
The requested budget by APADiR is € 4,000.-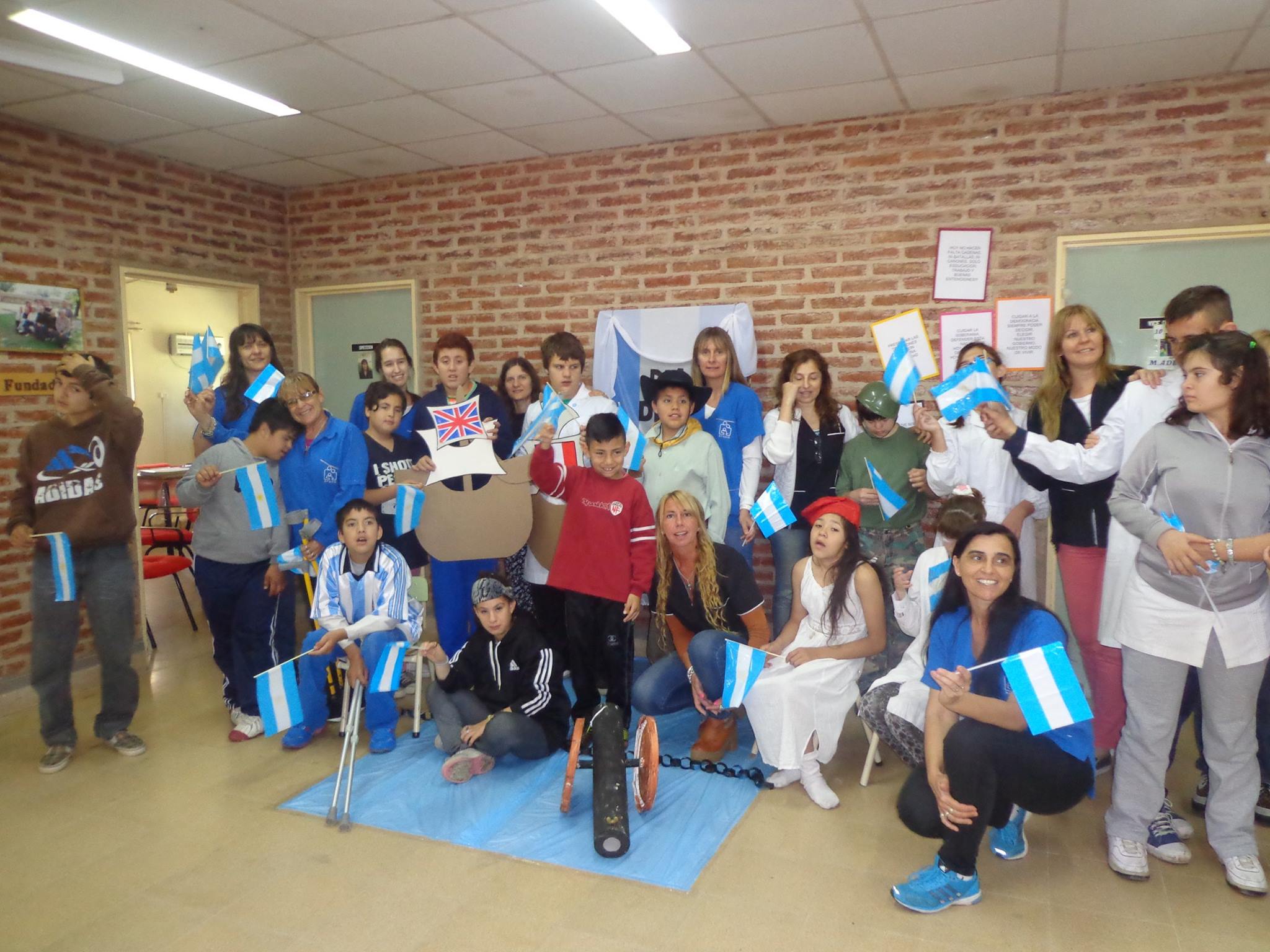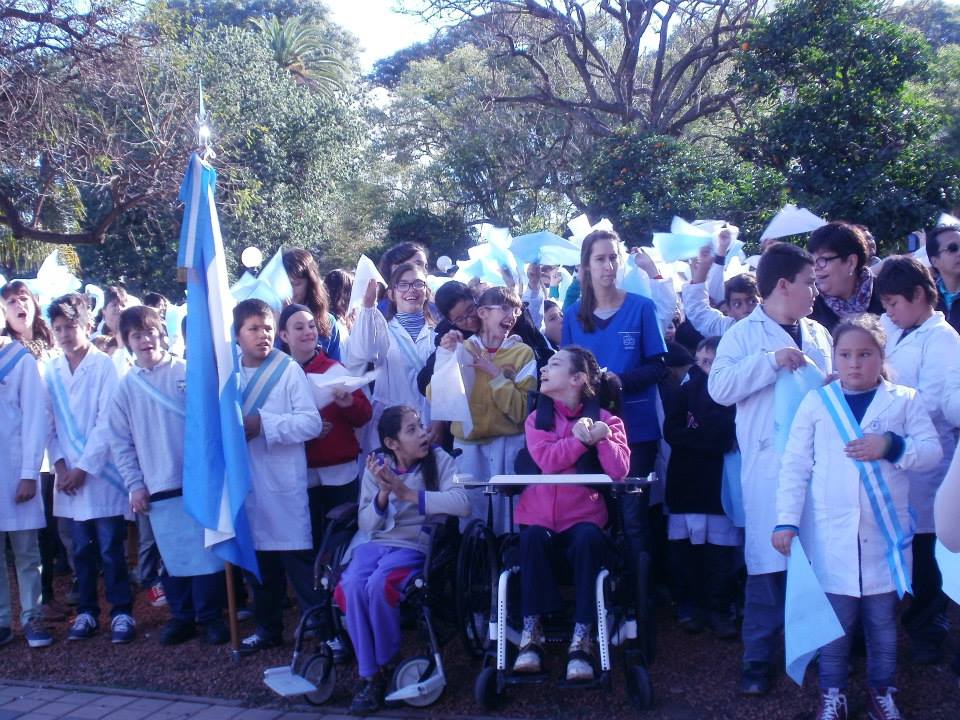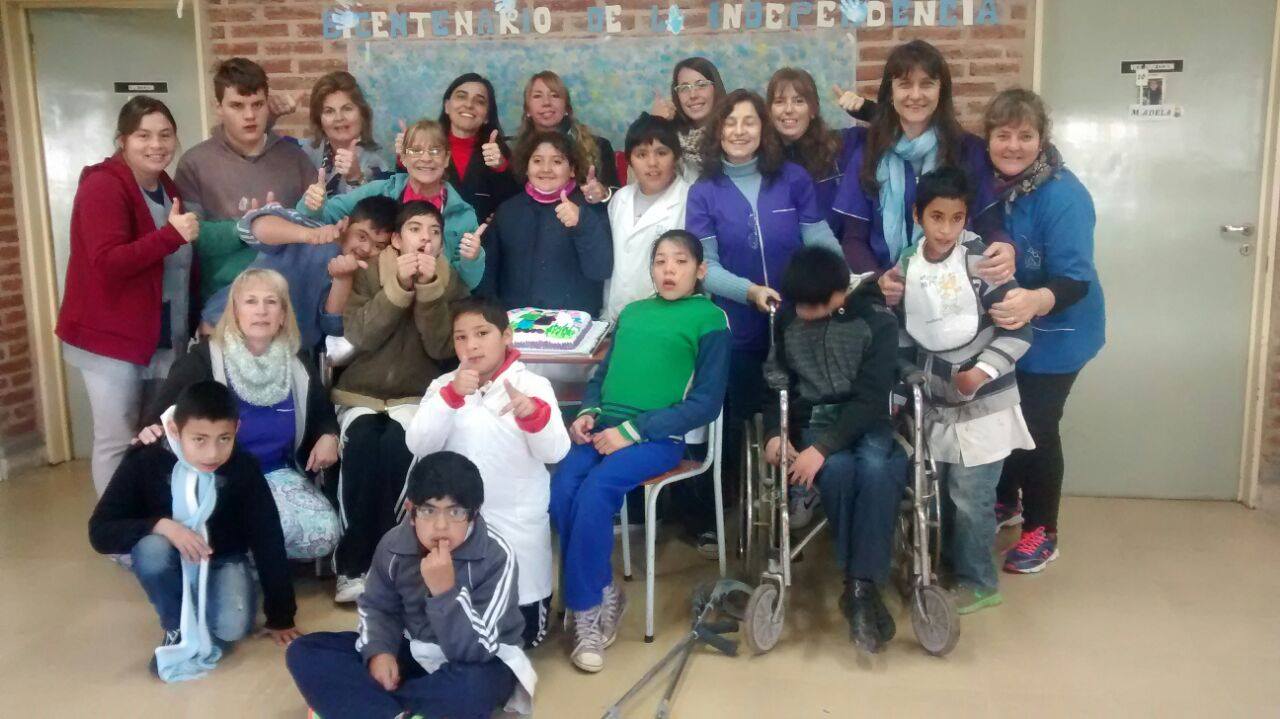 Ciudadanía Solidaria
Ciudadanía Solidaria - Project Creation of a vegetable garden and for school Number 4467 in Pluma de Pato, department Rivadavia, Salta province, Argentina.
The project:
* To create a vegetable garden and provide for the necessary equipment to be able to do so.
* To build a tool shed.
* To create the connections for the necessary water supply.
* The education of students and teaching staff through various workshops organised by Ciudadanía Solidaria.
The expected results:
* Availability of fresh produce for better nutrition of the school population, which should also lead to an increased student performance.
* The improvement of current and future living conditions.
* Heightened problem awareness through development of skills.
* Incorporation of positive values for life; increased motivation and readiness to preserve, improve and sustain quality of life.
Ciudadanía Solidaria is a non-profit organisation founded in 2010. Their primary activities consist of managing and implementing of projects, mostly at schools that lack/show gaps in their basic needs and/or education.
This project has already been proven successful in various schools in the past and won an international award from the renowned Austrian organisation The Energy Globe Foundation in 2010 and the recommendation from the BBC that it can be implemented in any part of the world.
Investment: the amount requested will be used to acquire construction materials (e.g. bricks, cement, sand and wires/cables) and materials required for the maintenance, like for example hoses, tanks, buckets and shovels.
The requested amount: €5,000.-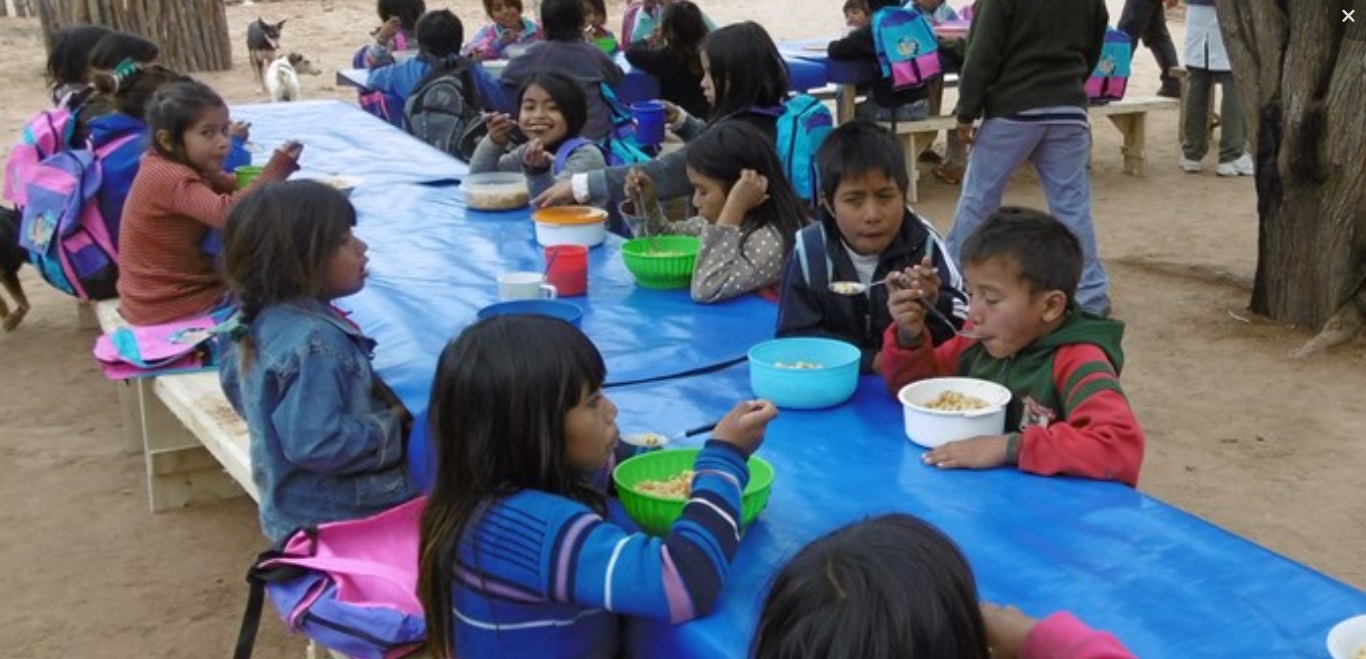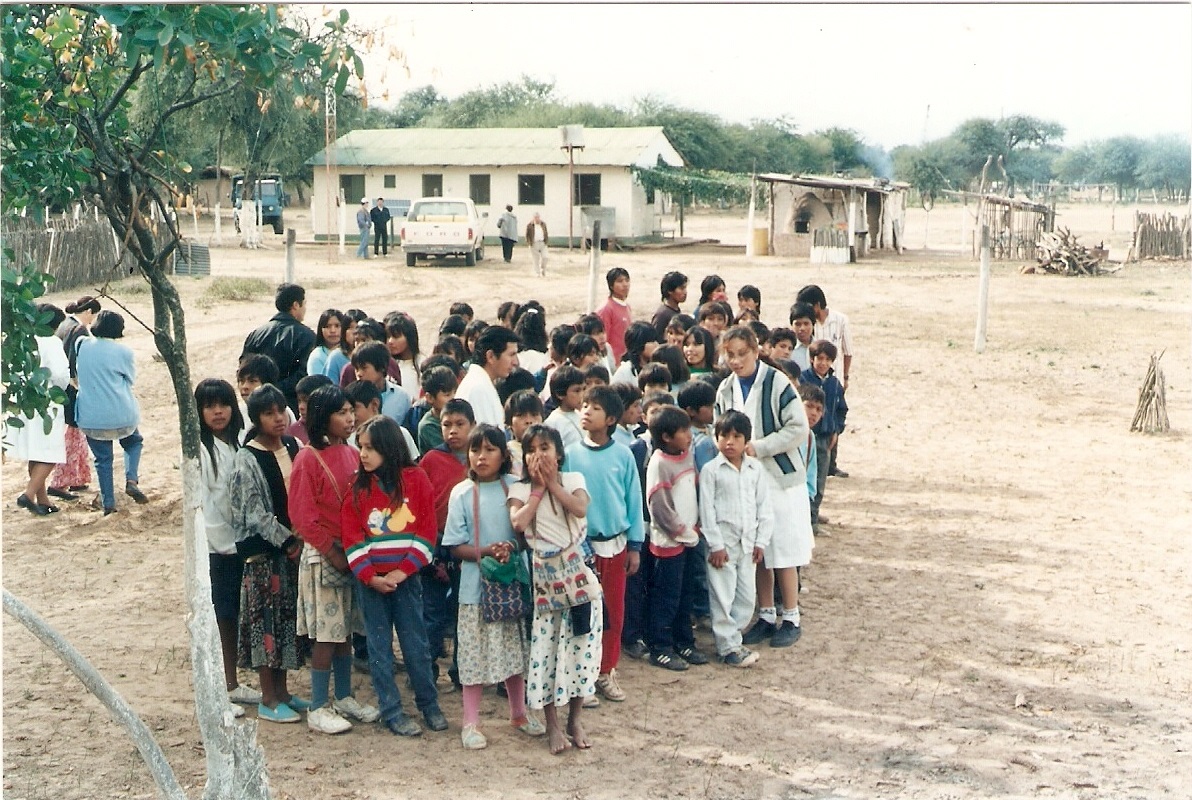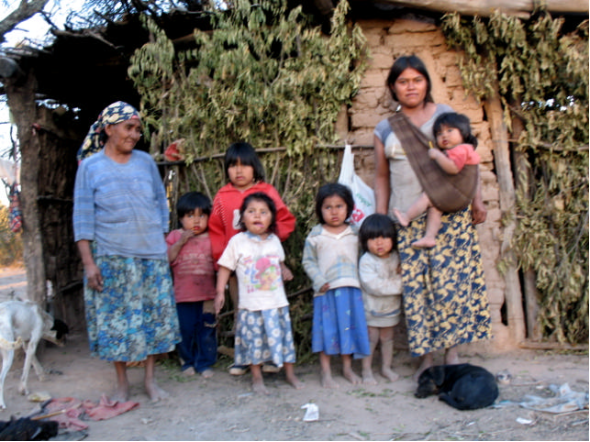 Fundación Ruta 40
Ruta 40 - Project safe water for 3 rural schools in Chubut and Neuquén (240 students in total).
The Project: the project consists of equipping these rural school households without access to safe water with a 'Life Straw' water filter and to train the educational community in its proper use. The microbiological filters, of Swiss origin, provide access to safe water through a simple and easy to use mechanism, using the force of gravity. They need neither batteries nor electricity and hardly any maintenance. Furthermore they meet the highest standards for water treatment as established by the WHO; eliminating bacteria, viruses and parasites.
The expected results:
* Equipping each of the three schools with a 'Life Straw' filter to prevent waterborne diseases; to provide safe water, free of viruses, bacteria and parasites for consummation and preparation of food.
* Training of students, teachers and staff in the use, care and maintenance of the filter and the use and treatment of water.
* Increased awareness of the educational communities of the importance of using safe drinking water.
Reduction of diarrhea and gastrointestinal diseases in students.
Ruta 40 is a non-profit organization whose main objective is to contribute to the development of rural schools located near the Ruta Nacional 40. They believe that strengthening rural schools will promote equal educational opportunities and that a better education reflects in a better society.
The Investment: the purchase, distribution and delivery of three 'Life Straw' community filters.
The requested amount: € 2,900.-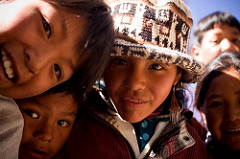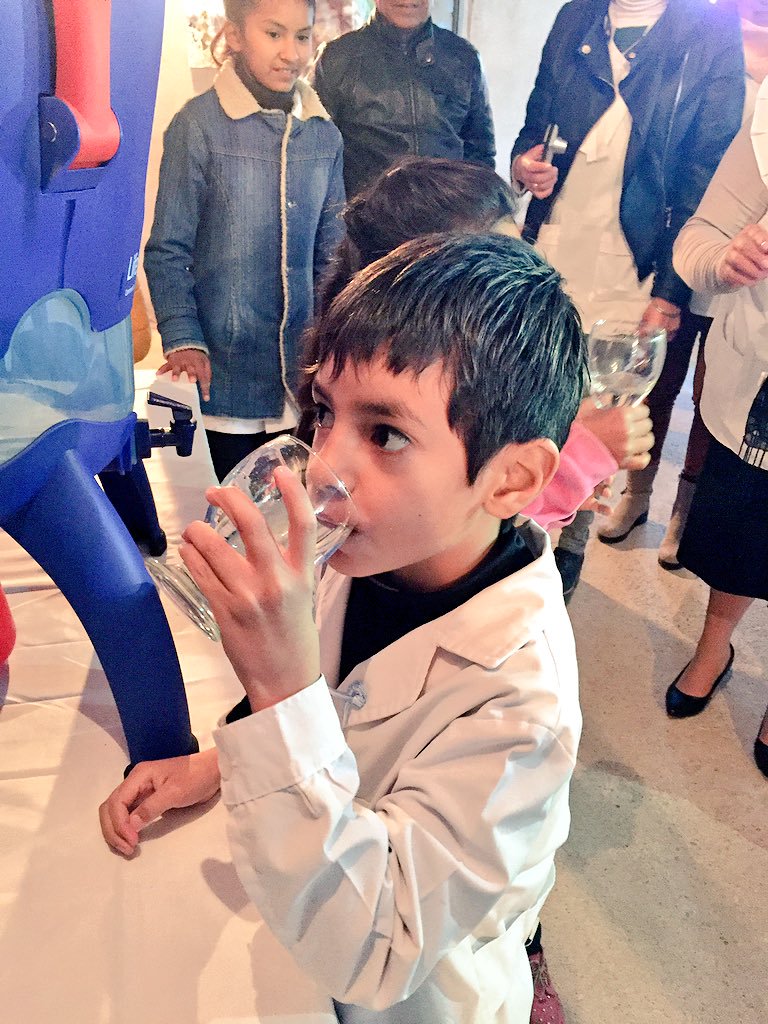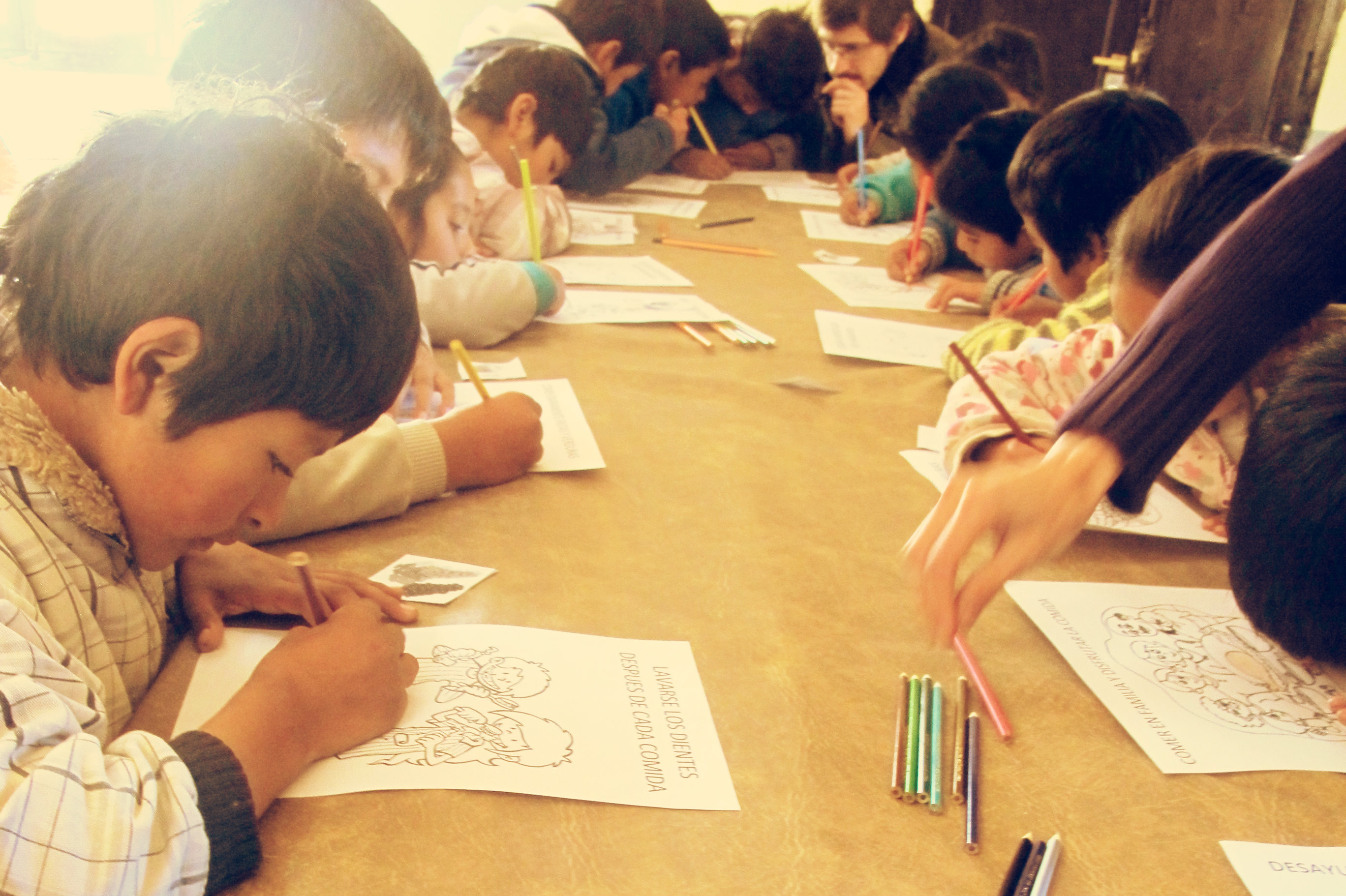 F.E.D.E.S. (Fundación Ex Exploradores de Don Bosco en Servicio)
F.E.D.E.S. - Project Purchase of musical instruments for the 'Banda de música del 8vo Batallón de Exploradores de Don Bosco' in Tucumán.
The Project: to acquire musical instruments for the 'Banda de música del 8vo Batallón de Exploradores de Don Bosco'. The band consists of 50 to 60 children and teenagers with limited resources.
The expected results:
* To be able to increase the number of members of the band because of the additional resources (instruments).
* The promotion of musical education.
* To provision of social support to children and teenagers living under difficult circumstances.
FEDES is a non-profit organisation made up of about 20 volunteers who in their childhood were members of the Don Bosco band. Its main objectives are to promote the artistic abilities of children and social support. They have also contributed to several afforestation projects in the province of Tucumán and realised several projects in low-income rural areas.
The investment: purchase of various instruments such as trumpets, trombones, saxophones and clarinets.
The requested amount: € 5,000.-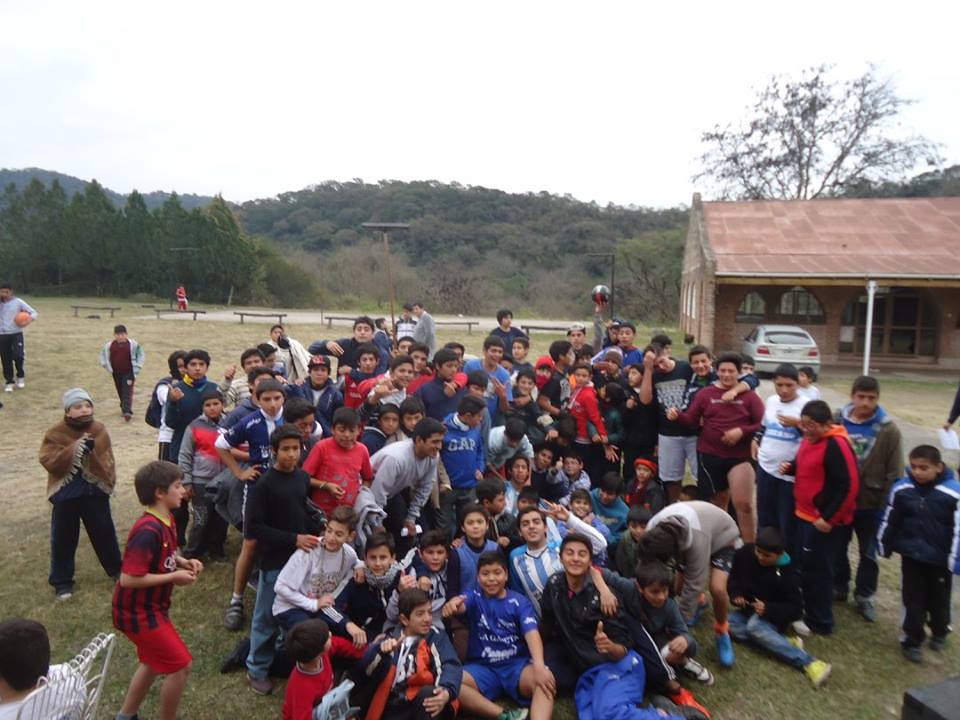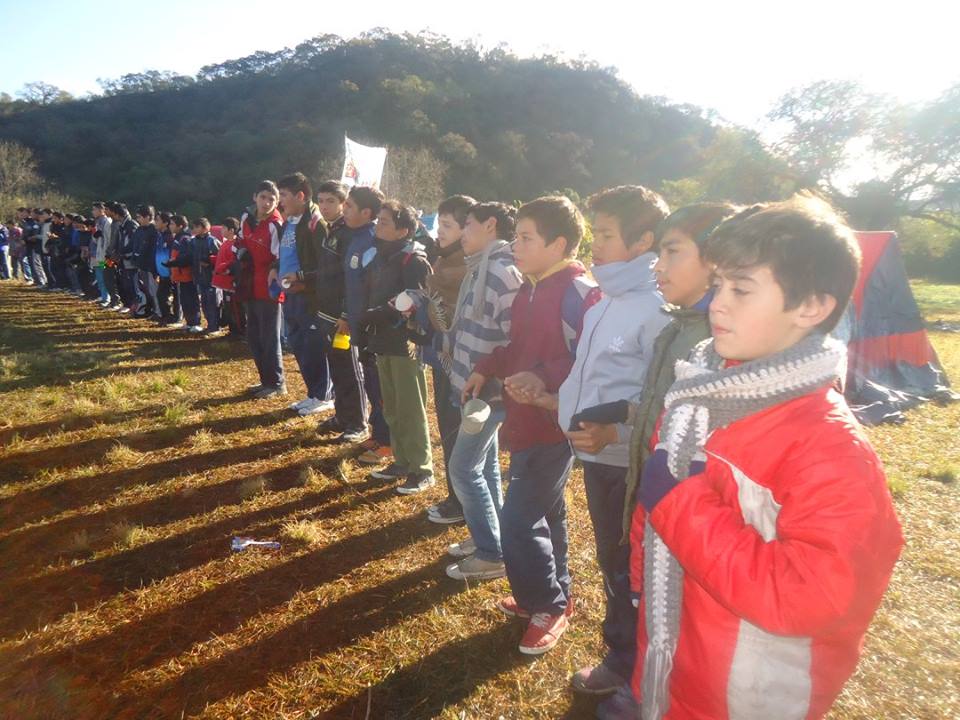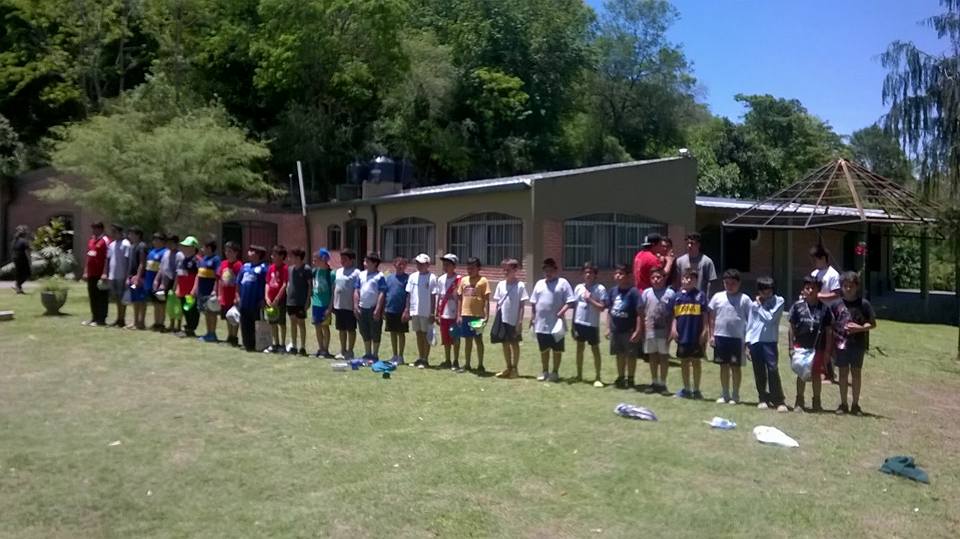 Thanks to the support of:

The money collected after paying expenses, is totally wired to Argentina, supporting specific, short term and small projects. We support only recognized institutions (not individuals), and control the good use of the money.
En la Fundación tomamos seriamente la protección de tus datos personales. El correo electrónico registrado se usa pura y exclusivamente para compartir nuestros eventos y noticias. Si no deseas seguir recibiendo información de la Fundación puedes terminar la suscripción en la opción debajo de este evento.
Todo pago o información relevante a un pago se hace vía Eventbrite que también responde a la protección de tus datos personales aquí más información.
The Argentine Dutch Solidarity Foundation takes seriously the protection of your personal data. We use your registered email address purely and exclusively to share with you our events and news. If you no longer wish to receive information of the Foundation, you can end the subscription selecting the option underneath this event.
All payment and information related to payments is realized through Eventbrite, which also respects your personal data, click here for more information.
De Stichting Solidariteit Nederland Argentinië beschermt je persoonlijke gegevens. Wij gebruiken je geregistreerde e-mailadres alleen en uitsluitend om onze activiteiten en ons nieuws met je te delen. Indien je niet langer informatie wenst te ontvangen van onze stichting, kun je je afmelden via de optie onder deze activiteit.
Alle betalingen en informatie over betalingen lopen via Eventbrite, dat ook je persoonlijke gegevens beschermt, zie hier voor meer informatie.
Date and Time
Location
Online Update 1 January 2019