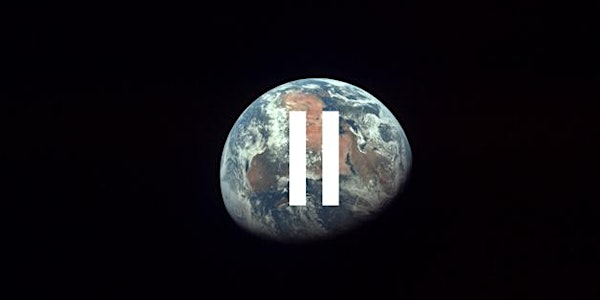 Earth Day 2020 Global Fire Ceremony
Date and time
Wednesday, April 22, 2020 · 5 - 6:30pm CEST
Location
Planet Earth 1141 AE Waterland Netherlands
Description
On Earth Day 2020 we welcome you for a Global Fire Ceremony. From our homes, at the same time on April 22nd, being energetically connected and doing something beautiful together.
We've hit the wall,
enough..
enough waste, enough destruction..
enough me first, enough no time, enough more, enough new,
just… enough…
There is no escape.
We have stopped.
This is how far separation and superiority has taken us.
No further. End of line.
We're confronted with the horrors of disconnection
and dominion we created ourselves.
We forgot the instructions of how to live on earth.
Forgot how to live in communion with earth.
Forgot that our planet's health and our health are inseparable.
The biggest crisis we're facing is not the
Corona crisis, not an economic crisis,
not even a climate crisis,
but a connection crisis.
We'll have to face it,
deal with it,
work with it.
And work through it.
Together,
because that's the only way
fundamental change will happen.
Change starts within ourselves.
By reconnecting.
By re-seeing ourselves
as part of the whole.
By falling in love with life again.
By falling in love with earth again.
Recalibrating, re-evaluating
the things we treasure,
and hold dearly.
The things we feel are worth keeping,
worth preserving, worth protecting,
worth fighting for.
Most of them are what we used to call
the 'small things'.
Like spending time with our loved ones,
a walk in nature, watch flowers bloom,
hear birds sing, having time to think,
ponder, wonder,
be scared,
just sit…
So let's come together
and celebrate small in a big way.
We would love for you and your dear ones at home
to join us in a global fire ceremony to connect with
and celebrate the earth.
To pay her respect, to be
grateful for her precious gifts.
And fall in love with her again.
Hope to see you.
On Earth Day, April 22.
Not physically.
Not virtually.
But energetically.
Together.
At the same time.
With our families,
our kids,
our loved ones.
Please have look HERE for an explanation about the ceremony.
Earthday, April 22, 2020
17:00 CET | 16:00 GMT | 09:00 PT | 12:00 ET

---
This is a co-created initiative:
NATIVE circles, see for information:
https://www.native-circles.com
contact Mark Aink - mark@native-circles.com
Down to Earth Collective, see for information:
https://www.downtoearthfilm.com/nl
contact Daphne Laan - daphne.laan@dtefilm.com
De Hoorneboeg Think Tank, see for information:
contact Li Hoekstra - li@dehoorneboeg.nl
Joining us: