We will have a dinner together, play a fun game, and discuss about how you understand, express and experience LOVE in your own culture.
About this event
This is part of our weekly international student fellowship in BREDA.
We will have dinner together and it is free of charge!!
We will play game together and share about how you understand, express, and experience love in your culture. Each culture has a different way in expressing love and let us learn from each other who have different cultures.
We are a student group that wants to connect all international students and Dutch students. Get to know each other's culture & build friendship!
Even though we're a Christian group, we are excited to welcome people with all different views on life. We believe that there is beauty in diversity and we can learn from each other.
Check out our website to learn more about us and what we do.
https://hostbreda.carrd.co
For more information send e-mail to; betty.sari@ifes.nl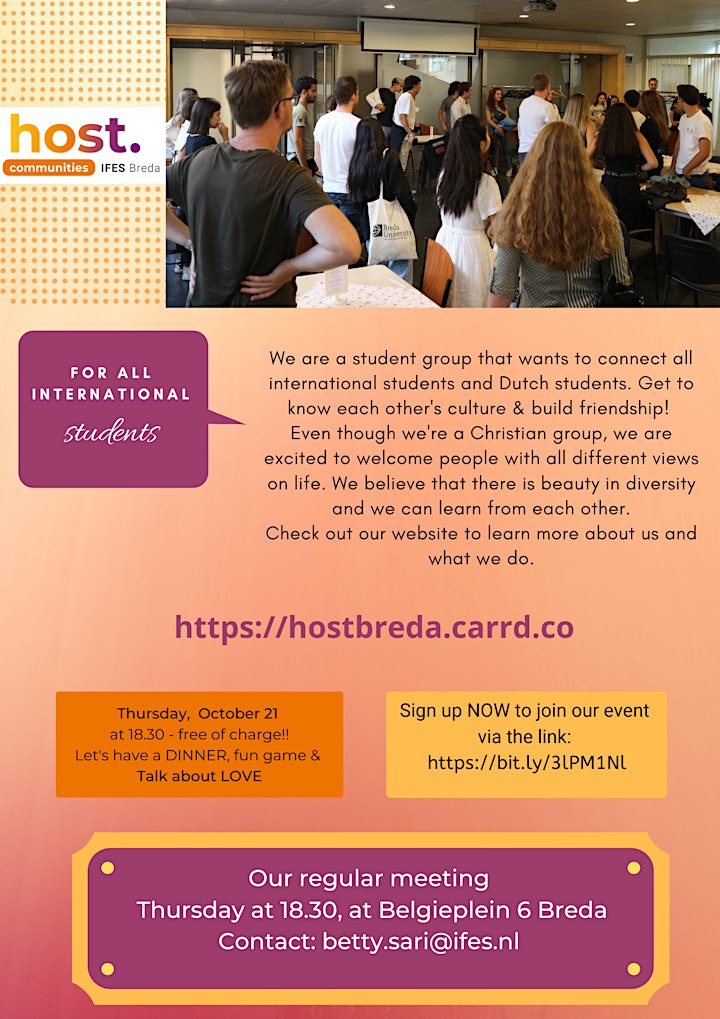 Organizer of Eat & Chat about "LOVE" - HOST-Breda