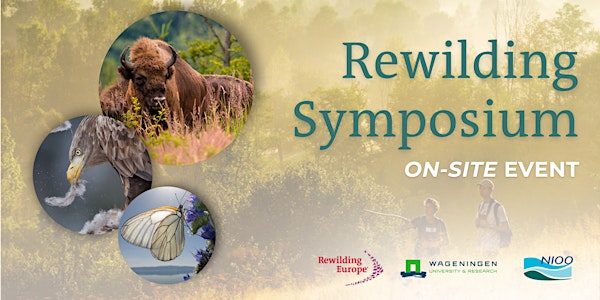 Ecosystem restoration through rewilding: people, policy and practice
Rewilding Symposium in honour of the inauguration of Special Professor in Rewilding Ecology Liesbeth Bakker
When and where
Location
Omnia Building Hoge Steeg 2 6708 PB Wageningen Netherlands
About this event
How does rewilding contribute to ecosystem restoration, how does it match European and national laws and policies, how to include people and how to communicate rewilding science?
During this event, rewilding scientists and experts will address these questions by taking a multi-disciplinary perspective. With a mix of presentations, imagery, an on-site exhibition and the formal inauguration of Europe's first chair in Rewilding Ecology at Wageningen University & Research's Wildlife Ecology and Conservation Group, the event will be packed with inspiration for scientists, policy-makers, practitioners and people interested in the field of rewilding.
On-site and online
We warmly invite you to join this event and the inaugural lecture of Special Professor in Rewilding Ecology Liesbeth Bakker, live on-site in Wageningen. Those who will attend the event on location, also have the opportunity to visit an exhibition of the work by Lisa Sánchez Aguilar in light of her PhD research on how to visually communicate about the rewilding of the European bison.
For those who are not able to attend the event on-site, it's also possible to register for the online version of the event via this page.