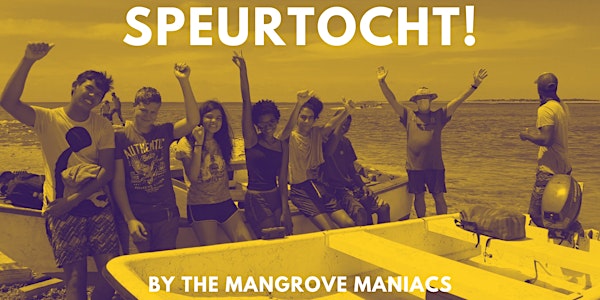 Educatieve Speurtocht - all about the Mangroves
De Mangrove Maniacs organiseren een leuke en leerzame speurtocht voor ons! We trekken weer diep de mangroven in, een unieke plek op Bonaire!
When and where
Location
Lac Cai Lac Cai Bonaire Bonaire, Sint Eustatius and Saba
About this event
Met bootjes gaan we naar het werkgebied van de Mangrove Maniacs waar aan ecologisch herstel wordt gewerkt door de watercirculatie te verbeteren. Zij zullen iets vertellen over hun werk en de mangroves op Bonaire. Er wordt een (speur)tocht voorbereid met opdrachten die jullie in teams mogen oplossen.
Planning - Verzamelen om 08:00 bij Cai - rond 11:30 zijn we terug, dan een snack en wat drinken.
Kleding - Zwemkleding met daarover oude kleding/pet/hoed, booties/waterschoenen, drinken en handdoek mee.