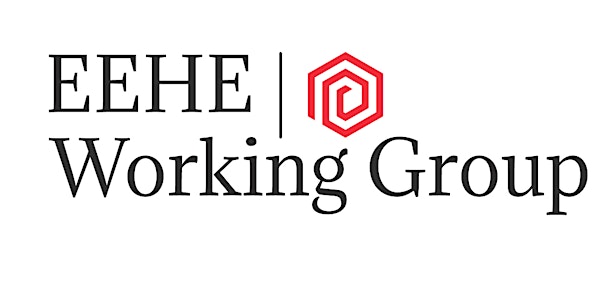 EEHE Webinar "Health Technology Assessment"
EEHE Webinar "Health Technology Assessment"
About this event
Speakers schedule:
Petra Baji
"Up-to-date costs of hip fracture care in England and Wales and their association with hospital organizational factors"
In this presentation Petra Baji will talk about how large national databases from the UK are used to cost hip-fracture care in the REDUCE (REducing unwarranted variation in the Delivery of high-qUality hip fraCture services in England and Wales) study and point out some hospital organisational factors that are associated with 1 year costs of hip fracture patients.
Petra Baji is a health economist at the Musculoskeletal Research Unit (MRU), Bristol Medical School, University of Bristol where she uses patient-level data from trials to perform economic evaluations, and routinely collected observational data from large national databases cost resource use in hip fracture. She is also an Associate Professor at Corvinus University of Budapest. Petra graduated as an economist in 2009 (Corvinus University of Budapest, Hungary) and obtained her PhD degree in health economics and policy at Maastricht University in 2013. Petra has been leading research on outcome measures and choice experiments in multiple clinical fields. She has published more than 80 papers in the field of health economics, health policy and health sciences with independent citations> 1000.
Patricia Navvuga
"Does implant type affect costs and quality of life after primary elective total hip replacement? An analysis of linked data from the National Joint Registry (NJR), Hospital Episode Statistics (HES) and Patient Reported Outcome Measures (PROMS) for English patients"
There are a multitude of implants used in primary elective hip replacement, which can affect patients' function and need for further surgery. It is less known whether using different implants will affect the shorter-term costs of care and quality of life for patients. Patricia will present the results from an analysis of the NJR-HES-PROMS linked databases to estimate the effects of different types of implants on the costs and quality of life scores after surgery. She will further discuss how the various patient characteristics as well as hospital and organisational factors may also impact cost and outcomes.
Patricia Navvuga is a Research Associate in Health Economics at the MRU, University of Bristol performing economic evaluations alongside trials, analyses of cost and outcome data from large observational databases, including the National Joint Registry, Hospital Episode Statistics and the PROMS database, and using these data to inform economic models for patients undergoing hip and knee replacement. Patricia holds masters' in Economic Policy Management (College of Business and Management Sciences, Makerere University, 2014) and in Health Economics and Decision Modelling (School of Health and Related Research, University of Sheffield, 2019).
Elsa Marques
"Estimating the effectiveness and cost-effectiveness of implant types for patients undergoing total hip and knee replacement: using evidence synthesis and national registries to inform economic decision models"
Fast-pacing advancements in medical technology mean that large expensive randomised controlled trials are not always possible, can quickly become outdated, or take too long to effectively inform clinical practice. There is a growing emphasis on routinely collecting data from patients in care and a push to intersect these data sources for the benefit of research and decision-making. Elsa will talk about how we use estimates like those derived in the studies presented above to develop a multi-parameter evidence synthesis approach to estimate what are the most effective and cost-effective types of hip and knee implants for men and women of different ages undergoing total joint replacement.
Elsa Marques is Associate Professor in health economics at the MRU, University of Bristol, using a wide range for economic methods to inform cost-effectiveness decisions for the English NHS. She has a PhD in Economics (USA), having studied economic theory and finance in post-graduate programmes in the USA and Portugal. She leads the health economics group at the MRU; evaluates cost-effectiveness evidence in company submissions to the National Institute for Health and Care Excellence (NICE, UK) and the Portuguese equivalent (INFARMED) seeking approval to enter the market; is a panel member for a National Institute for Health and Social care Research (NIHR) funding scheme; leads various graduate and post-graduate teaching units; and supervises post-graduate students.