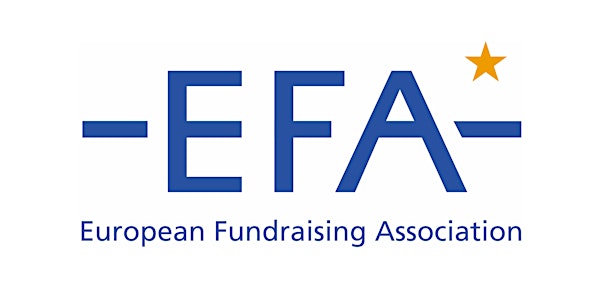 EFA Webinar: What's going on in Brussels?
An overview of fundraising regulation in Europe and issues that impact EFA members
By European Fundraising Association
Date and time
Fri, 25 Mar 2022 02:00 - 03:00 PDT
About this event
You are invited to attend the EFA webinar:
What's going on in Brussels?
Friday, 25 March 2022 at 10:00-11:00 CET (09:00-10:00 GMT)
Hosted by: Simona Biancu, EFA Board Member, Chair Public Affairs, and Patrick Gibbels, Gibbels Public Affairs, EFA Consultant in Brussels
This webinar is aimed at providing an overview on what's going on in fundraising regulation in Europe, as well as offering a perspective about how EFA works across Europe to keep ahead of issues that impact on fundraising for our national members.
Beyond providing information and updates, our purpose is also to bring together a network of partners to advance topics related to fundraising and nonprofit development within Europe.
AGENDA
• Opening and introduction
• e-privacy
• The European Parliament Legal Affairs Committee proposal for "A statute for European cross-border associations and non-profit organisations"
• Partnerships
• Q&A
• Closing remarks