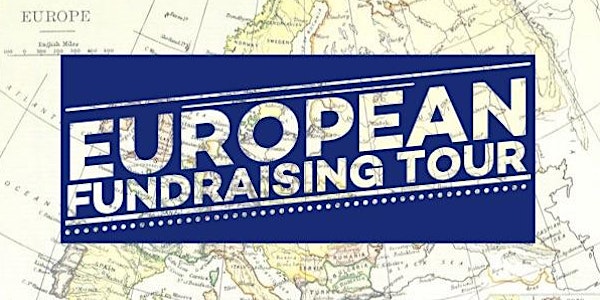 EFA's European Fundraising Tour 2021
European Fundraising Association's European Fundraising Tour will feature insights into the latest developments in fundraising across Europe
Refund Policy
Contact the organiser to request a refund.
Eventbrite's fee is nonrefundable.
About this event
You are invited to attend EFA's:
European Fundraising Tour 2021
Thursday, 2 December 2021 at 10:00-13:00 CET (09:00-12:00 GMT)
The tour is open to EFA members, friends and all fundraisers
The European Fundraising Tour 2021 will include a presentation on the 2021 Pulse on Nonprofit Sector in Covid Times Survey. The event will also feature a series of short presentations from members and guests, giving fascinating insights into the latest fundraising developments across Europe and beyond.
10.00-10.05 Welcome
10.05-10.30 2021 PULSE ON NONPROFIT SECTOR IN COVID TIMES
Eduard Marček, EFA, Slovakia
Andrea Goezinne, Salesforce.org, Switzerland
10.30-12.55 EUROPEAN FUNDRAISING TOUR
There will be a 10-minute break during this session
IS THERE A POINT OF MARGINAL UTILITY? DO PUBLIC FUNDS DISPLACE OR ENCOURAGE PRIVATE DONATIONS? A CROSS-NATIONAL PERSPECTIVE
Giampiero Giacomel, Cultural Philanthropy, Italy
THE IMPORTANCE OF MISSION-CENTERED FUNDRAISING
Rebecca Allaigre, Fondation Les Arts Florissants - William Christie, France
ONE MILLION EURO IN 16 HOURS – HOW LIVESTREAMING IS BECOMING A NEW FUNDRAISING CHANNEL
Björn Lampe, gut.org, Germany
WHICH TEST WON?
Ewald Verhoog, Fundraising Love, The Netherlands
WHAT'S NEXT FOR GIFTS IN WILLS?
Ashley Rowthorn, Legacy Futures, UK
HOW TO CREATE GREAT GIFTS IN WILLS COMMS THAT INSPIRE YOUR DONORS INTO ACTION!
Claire Routley, Legacy Voice, UK
FROM MAJOR GIFTS TO TRANSFORMATIVE GIFTS
Rebecka Winell, Swedish Childhood Cancer Fund, Sweden
CLIMATE COMPENSATION – DONATION OR SERVICE SALES?
Pia Tornikoski, Finnish Fundraising Association, Finland
DESIGNING A DECISION-MAKING MODEL FOR YOUR FUNDRAISING CAREER
Johann Fox, Dogs Trust, Ireland
DATA, CAMPAIGNS AND ONLINE GIVING IN SPAIN IN 2020
Richard Valls, Zohar Consulting, Spain
Sergi Pallarés, StockCrowd, Spain
FUNDRAISING IN POLAND – POST-PANDEMIC GROWTH AND DEVELOPMENT
Sebastian Węglarz, Polish Fundraising Association, Poland
CHALLENGES AND OPPORTUNITIES OF FUNDRAISING IN CROATIA
Mladenka Majerić, AMDG, Croatia
CZECH FUNDRAISING HIGHLIGHTS
Jan Gregor, Coalition For Easy Giving, Czech Republic
12.55-13.00 Closing remarks