Event Information
Location
Klokgebouw
Eindhoven Maker Faire
Klokgebouw 50
5617AB Eindhoven
Netherlands
Refund Policy
Refunds up to 7 days before event
Description
The Eindhoven Maker Faire Hackathon is the 2017 tantalising challenge to circumvent, target, invent and build solutions for our society of tomorrow.
The city of the future is a Maker City!
What IOT solutions do you propose?
What are smart solutions for society?
How can people participate more?
Prove your ideas right or wrong during this 30-hour super cool gathering of smart, creative and open minded people.
Registration is free and includes food, drinks, coaching, facilities, jury comments, follow-up support.
To secure your exclusive and free ticket you have to pay a deposit of € 20,-. This is fully refunded directly after you participated in the hackathon. All direct payment costs are covered by us. If you do not participate the deposit is not refunded.

Prizes are set to reward you and motivate for ground-breaking results, both in money prizes and exclusive products. Actual information on the website.
Register free via this Eventbrite platform, pay the deposit as you like, and enjoy this weekend of creating the future! Participation includes access to the Maker Faire, en lets you talk, collaborate and eat with all makers.

More information about the Eindhoven Maker Faire HERE.
Hope to see you there!
René Paré,
program director Eindhoven Maker Faire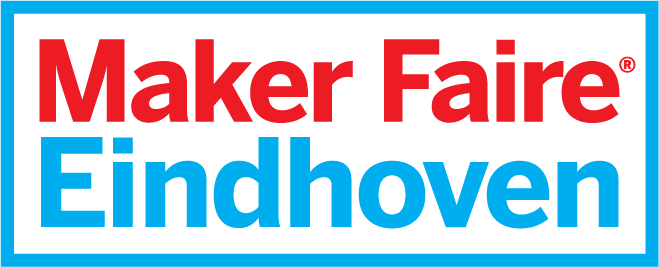 Date and Time
Location
Klokgebouw
Eindhoven Maker Faire
Klokgebouw 50
5617AB Eindhoven
Netherlands
Refund Policy
Refunds up to 7 days before event