Electrabel Nuclear Power Plant

Saturday, 6 June 2015 from 08:00 to 14:15 (CEST)
Event Details
** LIMITED SPOTS, RSVP BY THURSDAY 30 APRIL 2015 (noon) - NO EXCEPTIONS **

Humanity uses a huge amount of energy. But most of us don't really think about where it comes from whenever we switch on the light, turn on the electric kettle to boil some water, or vacuum clean our house. It's just there. Today we are going to discover where our electricity actually comes from, by visiting one of the two Belgian nuclear power plants.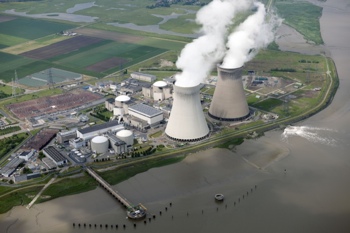 With not less than 9 million people in a 75-miles radius, the "Doel" power plant Northwest from Antwerp is located in the most densely populated area of all European nuclear plants. It has four pressurised water reactors and has an output of 2919 MW. The plant is housed on 80-hectares (about 900 by 900 meters) and provides employment for 800 people.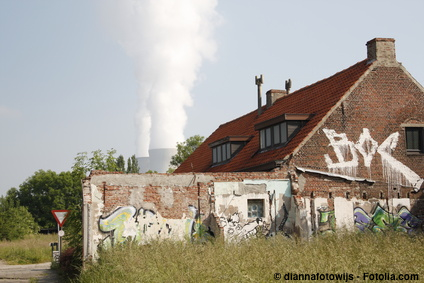 (the abandoned village of Doel)
Today you will have the opportunity to visit this plant. Indeed, Expat Club has arranged exclusive entry in this gigantic power generation complex. We will travel together by 4* luxury coach (on-board toilet, DVD/TV, AC) from Place Schuman at 8h00 and come back by about 14h15. As there are no lunch options, please bring a sandwich with you or at least a small snack. For those living in or near Antwerp, we can pick you up at the Halewijnlaan on the left bank of the Schelde river (at about 8h45).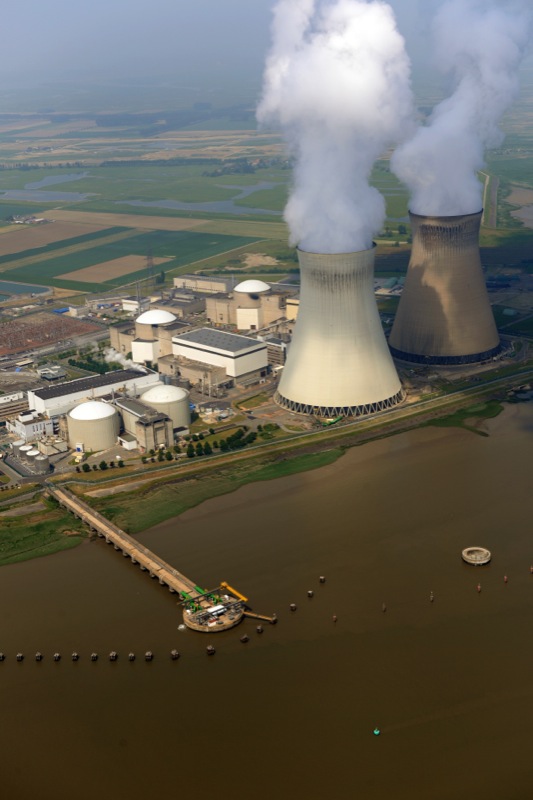 As you can imagine, the security measures for visiting this plant are extremely strict. To set the right expectations, since several years it is not possible to go into the actual plant to see the reactor and the control room. Still, there are many other things to see and learn. So we will certainly have an interesting visit during which we understand better how a nuclear plant works. After a first introduction about Electrabel and nuclear power, we will put on our security helmets and discover the plant from the outside with an expert guide from Electrabel. This walk normally lasts 1,5 hours and takes us amongst other things along the gigantic cooling towers. We will close the visit with a drink.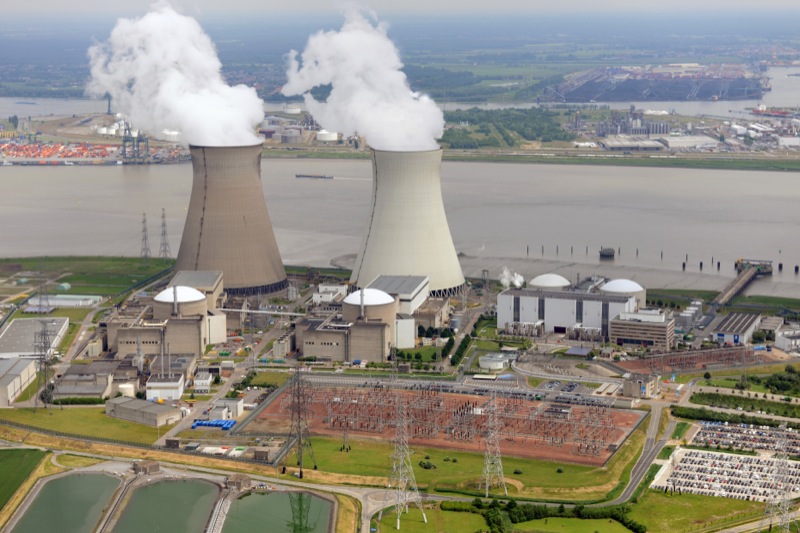 Our program:

08h00 - Departure from Brussels
09h30 - Getting acquainted with the power plant
10h15 - Distribution security helmets
10h30 - Guided tour on the premises of the power plant
12h15 - Drink
12h45 - Departure to Brussels
14h15 - Return to Brussels
Additional security conditions:
The minimum age is 16 years
You MUST register by 29 April (see below). NOTE: last year the trip was fully booked well before the deadline.
You MUST provide Expat Club with all correct and complete data of all participants. This data will be securely stored and strictly only be shared with the Electrabel management and their security partners. Expat Club is not responsible for incomplete and incorrect data, and cannot be held liable for refusal to enter the powerplant's premises.
You MUST carry your ID or passport that is valid for travel within the E.U (you will be refused entrance if you don't have it with you).
You MUST wear a security helmet.
You are NOT ALLOWED to take your phone or camera with you during the tour. There are lockers.
You are NOT ALLOWED to wear a hat or cap during the security check.
You are NOT ALLOWED to eat or drink during the tour.
You MUST sign a security statement upon arrival.
You MUST follow the directions of the plant staff at all times.
Registration: You must register by Thursday 30 April at noon (and confirm by payment). Upon registration you will be asked several questions. It is ESSENTIAL that you complete all questions accurately. Do not forget anything, such as the house number in your street. We need to forward the entire list to Electrabel for a first security check not less than 5 weeks in advance. No changes can be made after this deadline has passed, so please make sure to fill it out correctly! You must do this for each of the passengers, so please fill out two addresses, phone numbers etc. You can also send us an email: info@expatclub.org.

We need the following data from each participant:
Name
First name
Date of birth (e.g. 13-March-1978 or 04-Aug-1962)
Place of birth: city, country (e.g. Brussels, Belgium or Sheffield, United Kingdom)
Address (e.g. Boulevard de la Toisson d'Or 555)
Postal code and city (e.g. 1000, Belgium or 1054 AV, the Netherlands)
Email address
Cancelation policy: you can cancel with a full refund before 23 April (minus €10 administration fee). Bookings made after this date cannot be cancelled and no refund shall be given. It is not possible to change the name on the reservation after 23 April. Note this policy overrules our regular terms & conditions.

Waiting list: We expect to be fully booked well in advance of the deadline. So if you would like to join, it is highly advised to book immediately. Note, the available tickets may change suddenly very fast as we also offer spots through other channels. Waitlisters are required to pay the full amount upfront and will receive it back in case no spot opens up.

Aerial pictures: © Rudy de Barse
When & Where

Kerncentrale van Doel

Doel
Belgium


Saturday, 6 June 2015 from 08:00 to 14:15 (CEST)
Add to my calendar
Organiser
Website:http://expatclub.org/organizer/expat-club/