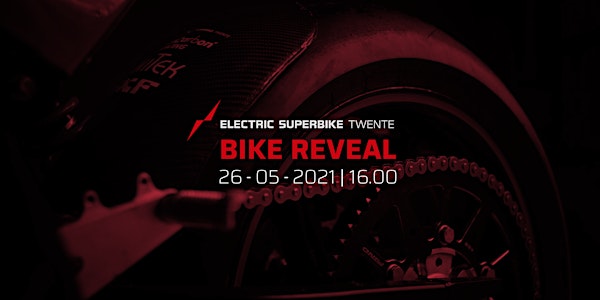 Electric Superbike Twente Bike Reveal 20/21
Sign up for the online superbike reveal of Electric Superbike Twente 20/21!
About this event
On the 26th of May at 16:00 Electric Superbike Twente will reveal their brand new electric superbike. During this online event, they will present you their superbike, share with you their stories and give you some insights into the engineering of the superbike.
You can register for this online event for free and you will receive the link to the live stream one day prior to the event. For questions, you can always send an email at info@electricsuperbiketwente.nl.