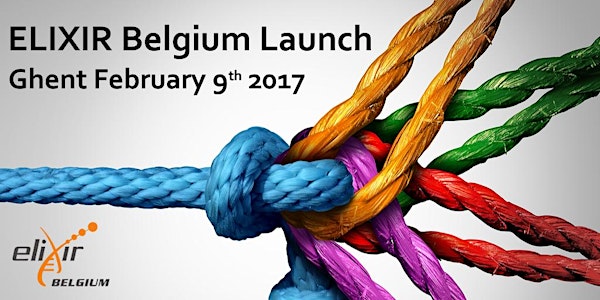 ELIXIR Belgium Launch
When and where
Location
VIB, Plant Systems Biology Technologiepark 927 9052 Ghent Belgium
Description
Life-sciences go through a number of data challenges that force the scientific community to rethink many aspects of data management. To encounter these challenges and to share data amongst European researchers, the ELIXIR initiative was launched. It coordinates, integrates and sustains bioinformatics resources across its member states and enables users in academia and industry to access vital services for their research. Belgium recently joined ELIXIR as a full member.
Our goal in organising this ELIXIR Belgium Launch event is to demonstrate the role of the Belgian ELIXIR node and to showcase the potential of the ELIXIR infrastructure. Experts in data handling will also introduce the concept of FAIR data and illustrate data management on the basis of use cases.
In addition to a great program, there will be many opportunities to interact with the speakers and participants during the breaks and the reception. This is a free event but registration is mandatory. Regsitration deadline is February 1 2017.

TOP SPEAKERS:
Niklas Blomberg - Director of ELIXIR Europe, UK
Yves Moreau - KU Leuven ESAT/STADIUS, SymBioSys Center for Computational Systems Biology, imec ExaScience Life Lab, BE

---
---


Twitter Hashtag: #ELIXIRbe17


The Organizing Committee consists of:
Yves Van de Peer - Head of Node ELIXIR Belgium

Frederik Coppens - deputy Head of Node ELIXIR Belgium
Kim De Ruyck - Node coordinator ELIXIR Belgium
Lennart Martens - VIB Medical Biotechnology Center, UGent, Belgium

Paola Masuzzo - VIB Medical Biotechnology Center, UGent, Belgium