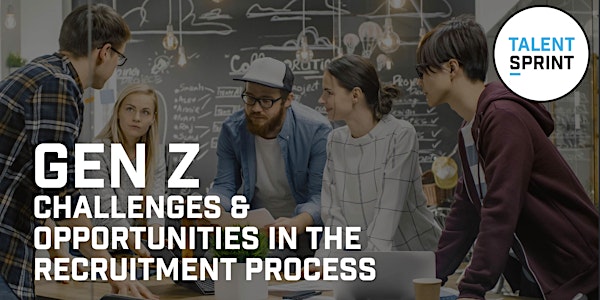 Episode 4 - Gen Z Webinar - recruiting Social Media Extroverts
Gen Z doesn't know any better, social media has always been there. But how to deal with the introverts and extroverts when recruiting them?
About this event
⚠️ This webinar offers peer-inspiration, facilitated exploration, and moderated dialogue.
Following digital-savvy Millennials, today's digital native Generation Z (age <23) are the new arrivals in the job market. Although many of them are still grooming their passions and ambitions in school, others are exploring career first career opportunities.
Did you recently onboard in your first job and would like to share your perspectives? Are you a hiring manager or recruiter experienced in bringing such talent on board? Are you interested in or exploring alternatives on how to best connect for a match to emerge?
In our fourth GenZ Webinar, we would like to explore together a theme we identified in a previous event (see summary article) when we discussed the importance of social media for these early career starters. More specifically, how to deal as job-hunters and recruiters with social-media introverts and extroverts.
This Webinar will be totally focusing on the EXTROVERTS among them. What does is tell the recruiter, what are the opportunities, what to look out for. But also, how aware are the job-seekers of their active social media presence. Is it a profiling act, or natural exposure?
AGENDA
Welcome and introductions
The Job-seeker and Talent-seeker perspective, 2 stories
Key Challenges & Opportunities
Round table conversation
Conclusions & Wrap-up
Note: this is an all-virtual event using ZOOM and MURAL (digital-whiteboard) as online tools to engage and collaborate. Log-on details will be provided upon registration and prior to the event.
For who is this webinar?
Recruiting leaders & specialists
Talent-Acquisition professional
Headhunters
Career coaches
Early career starters - GenZ, Millenials) wanting to share experiences
Others interested
About this Gen Z Webinars series
The Talent-Sprint supports organizations recruiting differently. Instead of resume- and vacancy-driven talent-acquisition, we offer human-centered experiences where active and passive career seekers engage on a live stage with inspiring purpose-driven organization.
Supporting all working generations in their diversity in finding their next career match, our specific interest in better understanding how today's young generation can create an impact during their working life (to come) motivated us to start this GenZ-webinar Series.
Your webinar hosts and moderators
Sabrina Goerlich - design agency owner - is a highly experienced design sprint facilitator, trainer, and co-founder of the Talent-Sprint.
Jeroen Frumau - former head of design operations at Philips Electronics - is a passionate talent-match maker and co-founder of the Talent-Sprint.
Emmanuelle Nechifor - brand strategy & workshop enthusiast - loves to unlock superpowers and is responsible for new business development at the Talent-Sprint.