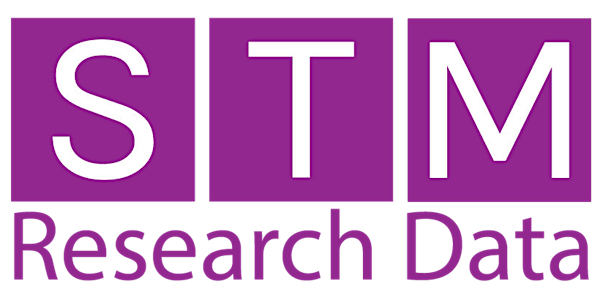 Establishing Open & FAIR Research Data: Initiatives and Coordination
Description
Free Multi-stakeholder Webinar: Initiatives and coordination in establishing open & FAIR research dataMultis
This webinar presents speakers from many different backgrounds and wide variety of stakeholder groups: research funders, policymakers, data archives, publishers. They share the same goal: making research data more FAIR. Join the webinar and hear how we can do so by aligning our efforts.
Audience: Universities, libraries, policy makers, funders, researchers and publishers that are working on or are interested in promoting Open and FAIR data.
Regardless of the field of study and discipline, sharing data is one of the most fundamental aspects of maintaining the integrity of research. The availability of research data plays a vital role in ensuring reproducibility and the ongoing development of Open Science.
There is an increasing need to ensure the availability, discoverability and re-usability of research data for all involved stakeholders working across the scholarly ecosystem. As has been frequently observed, embracing open science requires a culture change in the entire researcher workflow. It requires rethinking the way in which research is undertaken, shared, published, evaluated, rewarded and curated, which requires a coordinated effort by all participants in the ecosystem.
In this webinar, various stakeholders will give an update on their efforts in making research data more open and FAIR. This will be followed by a discussion on how greater alignment can be established between policy makers, funders, universities, publishers and others.
Moderator: Dr. Joris van Rossum, Research Data Director, STM
Agenda
Ian Moss, CEO, STM
Welcome and introduction
Dr. Carlos Casorran, Directorate General for Research and Innovation (DG RTD), European Commission
Carlos will present an exploration of how funders are increasingly developing policies for FAIR data as part of the funding process.
Dr. Angelina Kraft, Technische Informationsbibliothek (TIB)
Dr. Paula Martinez Lavanchy, TU Delft Library
An overview of the efforts of universities to encourage and promote data sharing, data curation and the development of data management plans. The presenters are co-authors of the report 'Advancing Research Data Management in Universities of Science and Technology' that was published by CESAER in February of this year.
Dr. Kiera McNeice, Research Data Manager at Cambridge University Press
Matthew Cannon, Head of Open Research at Taylor and Francis
Kiera and Matt will talk about the efforts of publishers to facilitate and promote the sharing, linking and citing of research data alongside publications. They will also talk about the STM 2020 Research Data Year, an action plan designed to accelerate the effective sharing of research data.
Dr Ingrid Dillo, Deputy Director at DANS (Data Archiving and Networked Services) in the Netherlands, Co-chair of the Research Data Alliance (RDA) Council, Treasurer of the Board of CoreTrustSeal (CTS), Vice Chair of the Scientific Committee of the ISC/World Data System (WDS), project coordinator of the European H2020 project FAIRsFAIR.
Ingrid will deliver a presentation on the efforts by FAIRsFAIR around collaboration and synchronization among various FAIR stakeholders in Europe that follow out of the recommendations from the Turning FAIR into reality report from 2018.