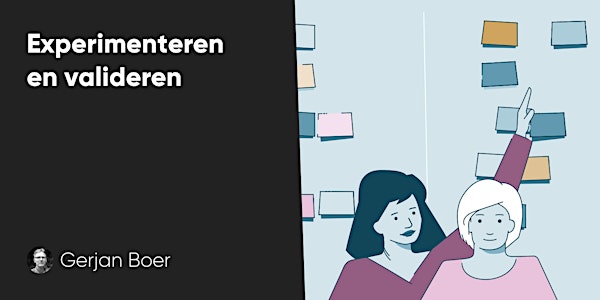 Experimenteren en valideren - Service design webinar voor zorgprofessionals
Tuurlijk gaat jouw oplossing werken, want jij gelooft erin!
When and where
Date and time
Thursday, May 27, 2021 · 3:15 - 4am PDT
About this event
Maar... onder elke oplossing zitten een aantal aannames waar je je niet altijd van bewust bent die enorme impact kunnen hebben als ze niet waar blijken te zijn.
In deze workshop leer je om deze aannames expliciet te maken en te prioriteren. Daarna ga je kleine experimenten bedenken die de aannames toetsen.
About the organizer
Informaat is een ontwerp- en adviesbureau dat organisaties ondersteunt bij de ontwikkeling en implementatie van hun digitale strategie. We ontwerpen digitale diensten waar zowel mensen als organisaties beter van worden. Diensten, websites, applicaties, apps die echt van betekenis zijn in het leven of werk van mensen. En we helpen organisaties op weg om dat ook zelf te kunnen. De missie van Informaat is: het leven van mensen verrijken door de digitale diensten die ze gebruiken waardevol, authtentiek en geloofwaardig te maken. We noemen dat True experience design. Het is onze overtuiging dat de combinatie van een creatief ontwerp en een systematische aanpak leidt tot duurzame resultaten.