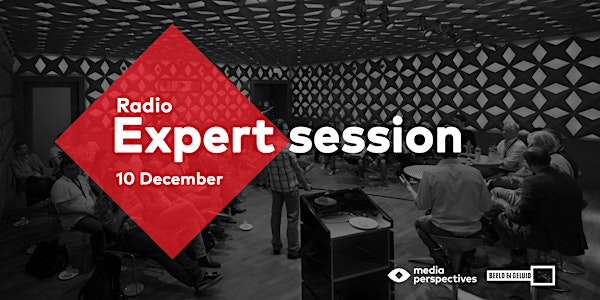 Expert session: How to Make Great Radio
When and where
Location
Top 2000 Café - Nederlands Instituut voor Beeld en Geluid Media Parkboulevard 1 1217 WE Hilversum Netherlands
Description
On 10 December, Media Perspectives and Sound and Vision (The Dutch national institute for media cultures), will host an ''expert session'' with the international radio experts David Lloyd and Matt Deegan. In this session, they will share techniques and tips for today's broadcasters, podcasters and producers.
David Lloyd
What's next for listening? Radio historian David Lloyd tells us how the brain hears: and what that means for making great radio or podcasts. As a former commercial radio executive turned radio consultant, historian and broadcaster, David has been in radio for forty years, running stations of all formats from Galaxy to Century, LBC to Virgin.
He's the author of How to Make Great Radio and 'Radio Moments', an insider's guide to presenting and producing powerful content for broadcast and podcasts. He also makes two podcasts a week:Radio Moments – This week in History & Radio Moments – Clips
In this expert session, he gives a fresh contemporary look at the techniques today's broadcasters and podcasters call upon. From tight music radio to authenticity, double acts, likeability, voice artistry, breakfast shows and interviewing.
Matt Deegan
Matt is a Founder and Creative Director of the new media and radio consultancy firm, Folder Media. He helps develop new businesses for Folder and advises a cross-section of UK radio and entertainment companies how to grow and develop their businesses. At Folder, Matt's had a hand in creating three distinct projects – MuxCo, Fun Kids and Folder&Co. Outside of Folder, he's co-created the British Podcast Awards, the Next Radio conference and the Podcast Live events series.
In this session he will talk about how to launch a mass-market podcast, sharing his experiences with the launch of the Love Island podcast for ITV - last year's biggest new show in the UK.
Top2000 Café
The morning session will take place in the Top2000 Café. The Top 2000 is an annual marathon radio program, that plays the 2000 most popular songs of all time. The show runs 24 hours a day, starting Christmas and ending on New Year's Eve. Over half of the population of the Netherlands listens to the broadcast each year.