Description

FINANCIAL INCLUSION EVENT ORGANISED BY FINTECH AFRICA
New players leapfrog old platforms to deliver mobile banking services to the disadvantaged. FinTech is fulfilling its potential for the future of emerging economies. Join the FinTech Africa Event on Financial Inclusion on 23 June in JHB and fully understand the latest developments.
200 insiders, experts, startups and investors will discuss the developments and challenges for financial inclusion in Africa. Several FinTech companies present themselves. Get inspired, extend your network and develop business at the biggest FinTech event of South Africa so far.
With many international delegates from companies such as VISA, Naspers, Absa, First National Bank, Standardbank, Nedbank, Deloitte, EnsAfrica, RMB & Microsoft, interesting investors and bankers in the panel and outstanding entrepreneurs this is the South African FinTech event you can't miss out on.
People from all over the world will be attending and outstanding experts will be sharing international key insights. Networking and business opportunities will be ubiquitous. Develop business and learn. For the networking part of the day FinTech Africa is proud to have WeChat as a partner.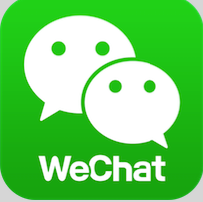 Mind that the event takes place at Deloitte Place Johannesburg. Originally the event was at Alpha Code JHB, however due to many registrations the venue was changed to unlock its full potential.
Program:
16.00 - 16.10 Welcome and introduction
By Graham Fehrsen, MD CFO South Africa.
Also Valter Adao, Africa's Leader of Deloitte Digital, explains why Deloitte hosts this event.
16.10 - 16.30 Official Launch African FinTech Awards
By Teun van der Veeken, Manager FinTech Africa. The African FinTech Awards is held at the Finance Indaba October 13, Sandton Convention Center Johannesburg.
16.30 - 17.15 Financial inclusion pitches
Pitches by Betterbank, Thundafund, HelloPaisa, Curve, Happy Money, Inclusivity Solutions, Veneka and Bankymoon.
17.15 - 18.00 Financial inclusion panel discussion
Panel discussion with Financial Inclusion experts:
"The Outlook of Financial Inclusion"
Moderator: Simon Dingle (Host at Binary Podcast & Product Guy at Curve)
- Dominique Collet (Senior Investment Executive at RMI Holdings)
- James Ransome (Senior Manager Digital Banking Innovation & Strategy at Deloitte)
- Pat Wilson (Vice President at Quona Capital)
- Trudi Makhaya (Centre for Competition, Regulation and Economic Development)
- Johan Meyer (Founder at Wallettec)
18.00 - 19.30 Closing thoughts, drinks & networking
Wrap up and closing comments by Graham Fehrsen, MD of CFO South Africa
Gerjo Hoffman of FinTech Africa's partner WeChat announces networking part.
If you're interested to profile your business or pitch at this event please contact:
Teun van der Veeken
Manager FinTech Africa www.fintech-africa.com
tvanderveeken@cfo.co.za +31 (0)6 11 30 40 82