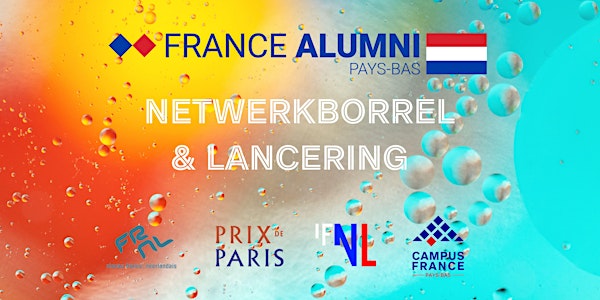 France Alumni Pays-Bas - Cocktail de lancement de France Alumni Pays-Bas
Netwerkborrel en lancering France Alumni Nederland
When and where
Location
Studiekring Amsterdam - OBA 10 Hannie Dankbaarpassage 1053 RT Amsterdam Netherlands
About this event
Het Institut français NL lanceert het Frankrijk Alumni netwerk met een borrel in OBA De Hallen op 16 december 🎉 🥂 🎓 🎈
Een geweldige kans om je banden met gelijkgestemden, studenten, onderzoekers en afgestudeerden aan te halen of te versterken. Alle genodigden hebben namelijk één belangrijke gemene deler: uitwisseling met FR op welke manier dan ook.
Met, wie weet, de mogelijkheid om nieuwe veelbelovende connecties te maken of toekomstige partners te ontmoeten? 🤝
Ook zullen er uitwisselingservaringen over Frankrijk gedeeld worden.
---
L'institut français NL lance le réseau néerlandais de France Alumni avec un cocktail à OBA De Hallen le 16 décembre 🎉 🥂 🎓 🎈
Une belle occasion de renforcer et d'élargir vos liens avec entreprises, anciens élèves et diplômés localisés aux 🇳🇱 et ayant un lien professionnel, universitaire ou scientifique avec la 🇫🇷.
Avec, qui sait, la possibilité de recruter, nouer de nouvelles relations prometteuses, rencontrer des futurs partenaires pour votre entreprise ? 🤝
Le cocktail sera ponctué de quelques témoignages sur les expériences en France.