Free webinar on Facilitating Remote Design Sprints by using Miro
About this event
Learn from our experience in facilitating remote design sprints. We will go through the steps of preparations of a remote sprint and the facilitation of it. The whole webinar is interactive and uses Miro
As STUDIO.WHY is a proud member of the Miro Facilitator Advisory Panel and a global Expert on Miro , we are involved in early stage developments.
Answers you will get:
What is a (Remote) Design Sprint?
How can it help us to solve complex challenges?
What kind of sprints can I use?
How do you prepare a session?
What roles do you define?
Which tools do you use besides Miro?
What are the do's and dont's as a facilitator?
And any question you might have!
Read more on our website.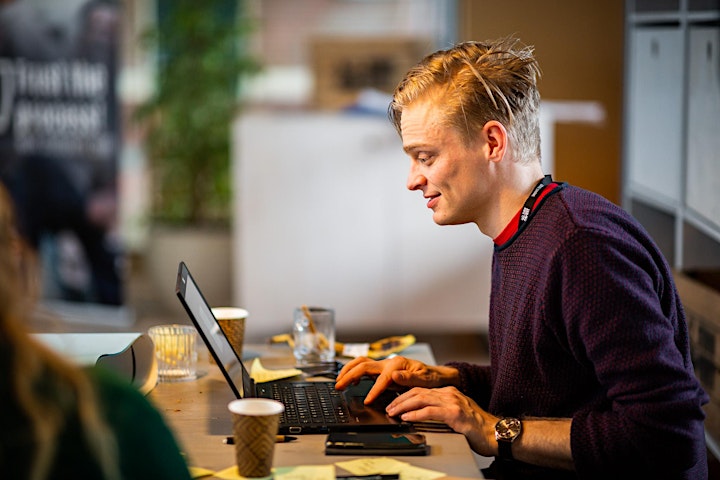 Organizer of Free webinar on Facilitating Remote Design Sprints
Innovative organizations are always on the move. They can not afford to sit back and leave everything as it was. Saying: "It's business as usual, we have been doing it this way for the past 20 years.", just isn't going to work anymore. By following the status quo, many organizational cultures run an undesirable risk of becoming obsolete. Outdated and ingrained routines keep people from innovating.
The ability of an organization to innovate leans solely on the organizational culture. A culture that encourages personal initiative, risk and decision making, and acceptance of failure. To create this culture of innovation, organizations need a new form of leadership and mindset.
Our Culture of Innovation programs offer disruptive opportunities to change your organizational culture and at the same time generate new products and/or services for your day to day business. Our Dutch Design Thinking methodology empowers people to collaboratively recognize valuable opportunities and create this with sustainable impact.