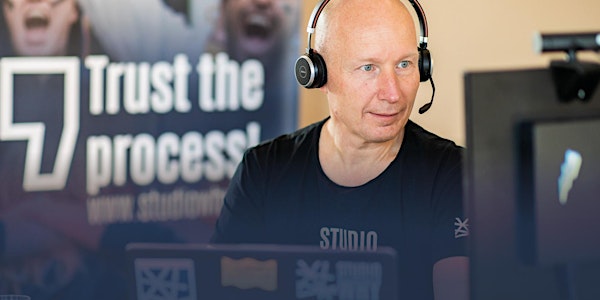 Free webinar on Facilitating Remote Sprints
Free webinar on Facilitating Remote STUDIO.WHY Sprints, powered by Miro
About this event
Learn from our experience in facilitating remote sprints. We will go through the steps of preparations of a remote sprint and the facilitation of it. The whole webinar is interactive and uses Zoom and Miro.
As STUDIO.WHY is a proud member of the Miro Facilitator Advisory Panel and a global Expert on Miro , we are involved in early stage developments.
Answers you will get:
What is a (Remote) STUDIO.WHY Sprint?
How can it help us to solve complex challenges?
What kind of sprints can I use?
How do you prepare a session?
What roles do you define?
Which tools do you use besides Miro?
What are the do's and dont's as a facilitator?
And any question you might have!
Read more on our website.