About this Event
Paint furniture and create your own design in just 10 hours!
Learn furniture painting techniques by practicing on the real furniture piece. You can bring your own project to work on or choose one of my hand-picked pieces.
All of the techniques can be used to transform anything from old vintage to new Ikea furniture into beautiful feature pieces to be proud of.
All materials and equipment are provided, so just bring yourself!
Skills you will learn
Working with chalk paint and finishes.
Decorating with gilding wax and acrylic paint
Ageing the furniture with dark wax
Distressing and farmhouse look
Decorating with stencil
This workshop is a perfect choice for you if:
You are looking for unique craft entertainment
You want to refresh your old furniture to give it a second chance
You want to learn new craft skills and be able to proudly say "Yes, I did this!"
You want to be confident in your creative abilities and talents
You heard about chalk paint and want to try it
You have a million questions and need professional advice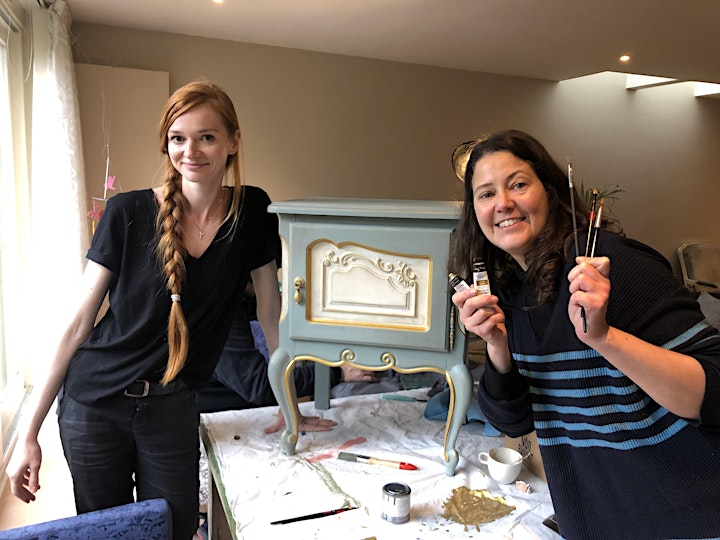 The workshop Calendar
Please pay attention, it's a 2-day workshop. When you book the workshop you must visit both days.
The upcoming events:
24&25 September, 11:00-16:00 both days.
Prices for a 2-day workshop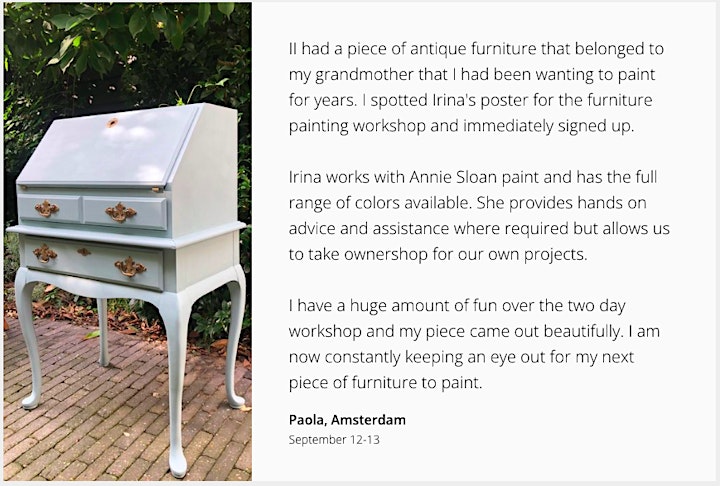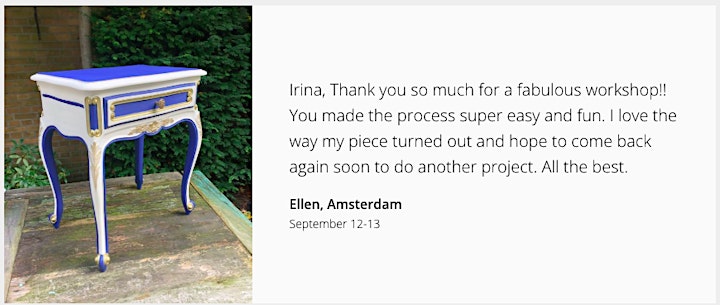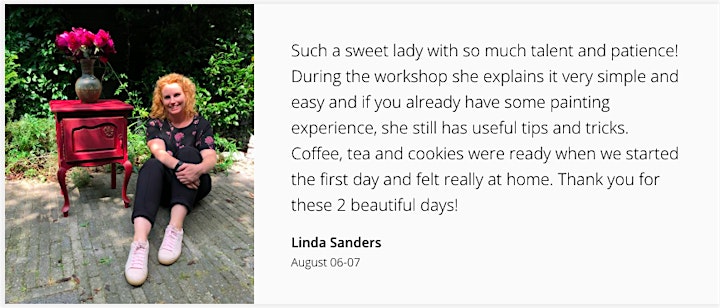 Irina, Workshop leader, Furniture artist:
I like to inspire people and help them expand their creative talents. I will guide you through the simple steps needed to create your very own furniture artwork. The most difficult thing after the workshop? Stopping yourself from buying all that vintage furniture to restyle!