About this Event
We are hosting an online Global Ethics Data Party on Wednesday October 21. Celebrate data ethics with us and your colleagues across the world. Conversation topics include ethical frameworks and ethical leadership in the world of data. We hope to see you there!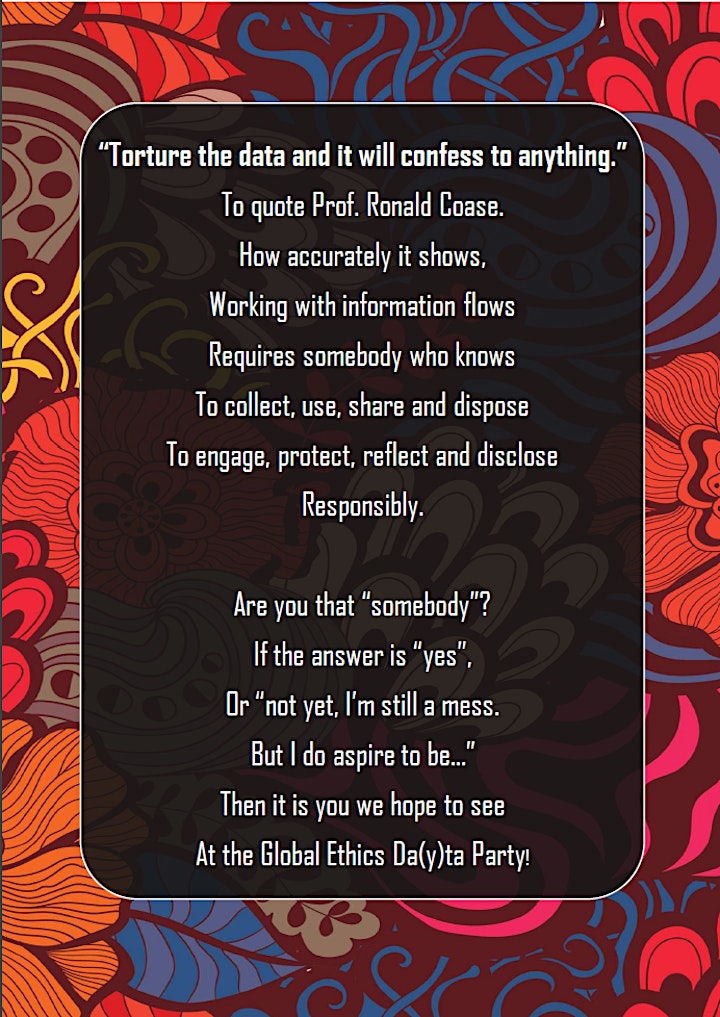 October 21st marks Global Ethics Day. A cause for celebration for our community! But who is our community?
We, The Green Land, bring people and organisations together to make our government in the Netherlands open by design. Together we spend most of our days looking into data governance and national data strategies. A project we are currently working on involves developing a national framework for the responsible use of location data. Whilst working on this particular project, we have had the pleasure of meeting both national and international colleagues. Colleagues who are either keen to get involved with the framework, or happy to share findings of their own similar projects. The insights we gain from these interactions are extremely valuable and so, worth actively pursuing. That's why we are organising this party!
We have not yet come across an international data ethics community that simply serves as an informal platform for colleagues to meet, share experiences and ask questions. Please let us know if you have already found it. Otherwise, please consider the invitation to this party as a welcome to this soon-to-be community!
So, there will be music, dancing – all the ingredients for a fun meet-up. The party itself will last approximately two hours, but there will also be room for an after-party.
The main activities at the party will be:
- Conversations about what responsible data use means to you and what can be expected of "ethical officers"
- Learning activities about ethical frameworks and ethical leadership
- Community building
The entire event will take place online. Even so, please don't come empty handed. Make sure you have your favourite drinks and snacks within arms reach and, as a gift for the host: please bring a small object that symbolises data ethics to you.
We look forward to meeting you!