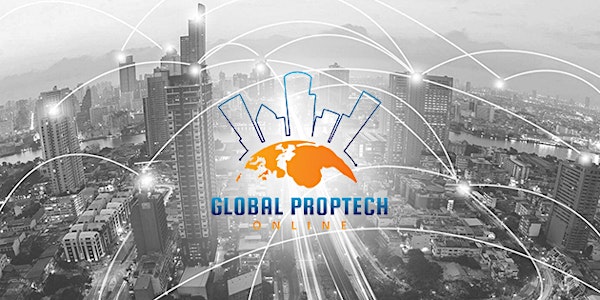 Description
Global PropTech Online is the leading online PropTech event. Sign up now and recieve an invitation to the next online event and to all recorded keynotes
Motto: Unleash the innovative power within Real Estate.
At Global PropTech we bring cutting edge PropTech innovations to your screen.
Gamechangers in PropTech (amongst other innovations) Artificial Intelligence, Smart-contracts, Workplace of the Future, Predictive maintenance, Omnichannel customer service, Big Data property analysis, Smart-Buildings & IoT, Healthy Buildings, Building eco-systems, Sustainability, Wellbeing, Smart Mobility, Blockchain, Machine Learning and multiple other technologies.
Attend top keynotes & roundtables with PropTech thought leaders & influencers and learn from the best start-ups & scale-ups from all over The World. Empower, share & gain knowledge, challenge the status quo and inspire to act different.
Why? You save time on traveling and connect with the right people from all over the world at once. Better yet, it is really inexpensive to participate. Join us in December!
Partners and Sponsors:
MetaProp NYC, RICS, CoreNet Global (Benelux Chapter), MVA, NVM in Business, Innovation Hub, Swiss PropTech, Asia PropTech, PropTech Norway, EurAsia Proptech Initiative, FIBREE, Firewalker powered by PropertyEU, Infabode, Holland ConTech & PropTech, PropTech Finland, PropTech Russia, PropTech Japan, PropTech Ireland and PROVADA.
About the organiser
Our goal is to inspire 1.000.000 Real Estate professionals on earth to start working with PropTech in order to create a better built environment.
We want to share knowledge between countries from all over the world, on how technology is changing the real estate sector.
We start with three entries to market:
1.    Global PropTech Online
Online FREE monthly events toreach1.000.000 people
2.   Global PropTech Leader
Highly Exclusive network for Corporate Real Estate Leaders added with the best PropTech'sin The World
3.     Global PropTech Channel
A 'Netflix' like channel where all the content created will be put online.