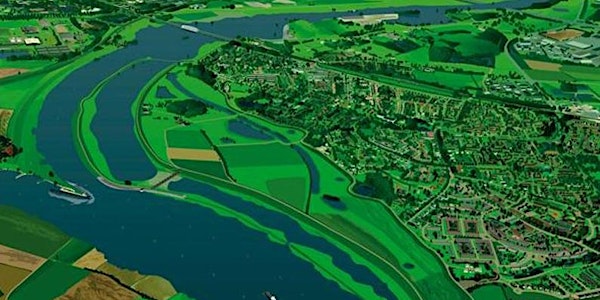 Governing climate risks in the face of normative uncertainties
Governing climate risks in the face of normative uncertainties
When and where
Date and time
Wed, 24 Feb 2021 07:00 - 08:00 PST
About this event
Governing climate risks in the face of normative uncertainties
Governing risks is not only a technical matter, but also a matter of ethical and societal considerations. In this article, we argue that in addition to scientific and technical uncertainties, we need to also address normative uncertainties of risk decisions. We define normative uncertainties as situations where there are different partially morally defensible ‐ but incompatible ‐ options or courses of action, or ones in which there is no fully morally defensible option.
We conceptualize normative uncertainties, distinguishing between the four categories of evolutionary, theoretical, conceptual, and epistemic normative uncertainties. We will show different instances of normative uncertainties in climate adaptation strategies. We finally present two methods for identifying and dealing with normative uncertainties, namely, the Wide Reflective Equilibrium and adaptive planning. Situations of normative uncertainties have always been and will continue to be present in risk decisions and they have often been dealt with in an implicit manner. In this article, we make them explicit, which could lead to better morally informed and justified decisions about climate risks.
The information in this webinar is based on the paper: Taebi, Behnam, Jan H. Kwakkel, and Céline Kermisch. "Governing Climate Risks in the Face of Normative Uncertainties." WIREs Climate Change 11, no. 5 (2020): e666.
Image above: copyright Rijkswaterstaat
Speaker:
Prof. dr. ir. Behnam Taebi, Professor of Energy & Climate Ethics and Scientific Director of Delft Safety & Security Institute
Behnam Taebi is Professor of Energy & Climate Ethics and Scientific Director of the Safety & Security Institute at Delft University of Technology. Taebi studied Material Science and Engineering (2006) and received his Ph.D. in Philosophy of Technology (2010). He was further affiliated with Belfer Center for Science and International Affairs at Harvard University (2014-2020). Taebi is the co-Editor-in-Chief of Science and Engineering Ethics, and co-editor a volume on The Ethics of Nuclear Energy, published with Cambridge University Press (2015) and the author of a monograph on Ethics and Engineering, forthcoming with Cambridge University Press (2021).

About the organiser
TU Delft | The Hague
Many of the societal challenges in the 21st century, such as climate adaptation and energy transition, strongly depend on technological innovations. TU Delft considers it its social responsibility to bring state-of-the-art engineering knowledge closer to the world of policy-making. The objective of this effort is to contribute to better informed policy making and implementation.
TU Delft The Hague is Home of the Msc Engineering and Policy Analysis