Detour - Graduation Show 2021 - Minerva Art Academy
About this event
How does it work?
The exhibition is divided into three areas; 1. Sugar Factory, Ground Floor, 2. Sugar Factory, 1st Floor and 3. MOBi, each with its own entrance/exit and walking route. It is possible to reserve a time slot of 1.5 hours for each area. Within this timeslot you can visit this part of the exhibition (max 50 people). Do you also want to visit another part? Then you reserve a second (or even third) time slot.
Choose Select a date
Choose a time slot (filter by date if necessary) -> register
Choose an area -> register (add to card)
Finish reservation and close confirmation window
Repeat if necessary for another time slot/area
You will receive a confirmation email for each reserved timeslot
You can show the confirmation via print or your telephone at the check-in desk.
Areas
Sugar Factory, Ground Floor: Fine Art
Sugar Factory, First Floor: Design, BKV teacher, FMI masters
MOBi: FMI masters (max 10 visitors at a time)
Timeslots
12:00-13:30 | 13.30-15.00 | 15:00-16.30| 16.30-18.00 | 18.00-19.30 | 19.30 -21.00
Rules
Each section has its own entrance, exit, and fixed walking route.
You are not allowed to switch areas on the same ticket (See FAQ below)
You can make a reservation up to 5 minutes before the start of the time slot.
You may start later or finish earlier within the reserved time slot.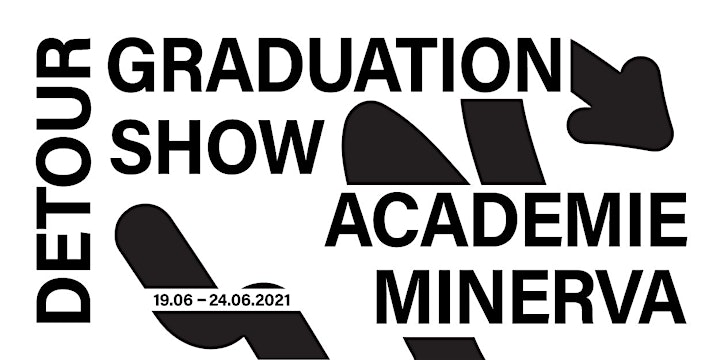 FAQ
Can I visit 2 areas in 1 time slot?
Yes, but you must have booked two area tickets for this.
You must then visit two parts of the exhibition in the 1.5 hours that you have reserved. Due to the size of the exhibition, we recommend booking two time slots, 1 for each section.
Can I still make a reservation on site?
You can reserve a ticket up to 5 minutes before the start of the time slot. Does this not work? Then ask at the information desk if there are places left.
How many people are in there at the same time?
A maximum of 50 people may be in per area at the same time. If people leave earlier, new spots may become available during a time slot. In MOBi, a maximum of 10 people are allowed in at a time. Because this area is much smaller, you won't need 1,5 hours for this section. We estimate to host 30 people in each time slot. You may have to wait outside for a moment if more than 10 people want to start at the beginning of the time slot.
Is this corona proof?
A maximum of 50 people may be present per closed area. These people reserve a time slot in advance, so that there are no crowds or queues on site. We also ask everyone to adhere to the current corona measures:
Wear a facemask
Keep 1,5 meters distance
Wash your hands
Stay home with cold and flu complaints and get tested