"Green Planet Dinner" with a talk on "Sustainability & Believe" HOST-Breda
We will have dinner together, play a fun game, talk & think about our contribution to our planet! FREE of charge!
About this event
This is part of the weekly Thursday meeting event for international students in BREDA! Be part of our community by enjoying social events, fellowship & discussions on important matters in our life!
This time we will eat together, will have a talk on how our belief influence the way of life, how it influences our environment, and let's have a reflection on how we contribute to the world sustainable environment. We will invite an expert to facilitate our discussion!
Check out our website: https://hostbreda.carrd.co
For more information contact: betty.sari@ifes.nl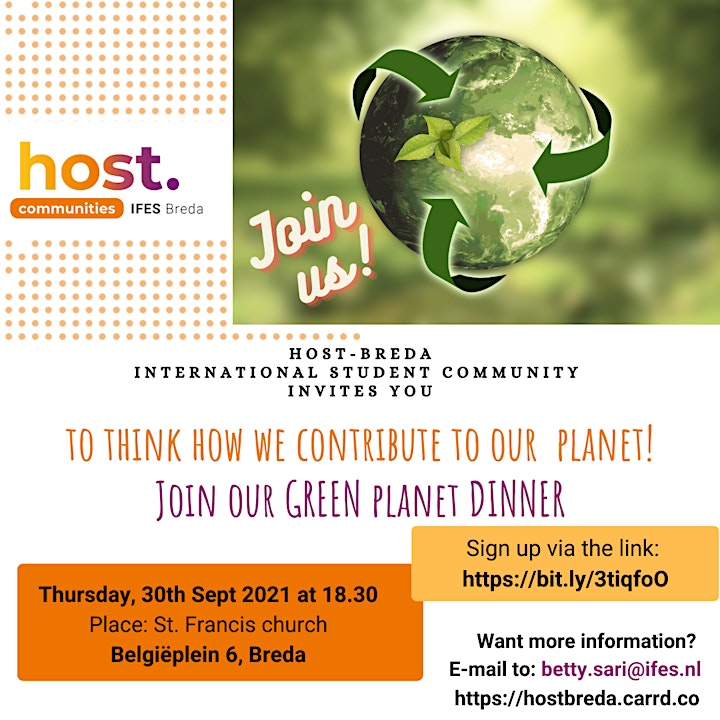 Organizer of "Green Planet Dinner" with a talk on "Sustainability & Believe" HOST-Breda