Grenzen is een beeldende theatervoorstelling over de macht van de staat, die sommigen beschermt en anderen uitsluit.
About this event
Deze macht kan niet bestaan zonder haar uitvoerders. Andy, die als junior medewerker bij de Immigratie en Naturalisatiedienst (IND) werkt, is zo'n uitvoerder. De voorstelling begint met Andy's eerste zaak: Een man, Andy's leeftijd, iets ouder misschien, paspoort verloren, homoseksueel. Gedurende de voorstelling komt de beslissing over de toekomst van deze man tot stand.
In de asielprocedure worden grote en mogelijk desastreuze beslissingen over levens gemaakt door hele gewone mensen, die worstelen met hun gevoel en hun plicht. In beelden, tekst en muziek wordt die strijd invoelbaar gemaakt. De voorstelling is gebaseerd op het proefschrift van dr. Maja Hertoghs en de getuigenissen van informanten die zij tijdens haar veldonderzoek naar de Nederlandse asielprocedure verzamelde. Deze zijn tot fictie gemaakt door Christine Otten.
Grenzen
Grenzen wordt speciaal bij ANNA&Co in het SoZa gebouw gespeeld. Het gebouw SoZa is het voormalig ministerie van Sociale Zaken en Werkgelegenheid. In het gebouwen wonen jonge nieuwkomers en Hagenezen en werken (sociaal) ondernemers. ANNA&Co is dé ontmoetingsplek en community van het gebouw waar nieuwkomers, studenten, ondernemers én andere enthousiaste stedelingen op een laagdrempelige manier bij elkaar komen en van elkaar leren.
Voor iedere gekochte kaart wordt er één vrijkaart gereserveerd voor een van de bewoners van SoZa. Na afloop is er op die manier de mogelijkheid om na te praten met iemand die zelf de asiel procedure heeft doorlopen.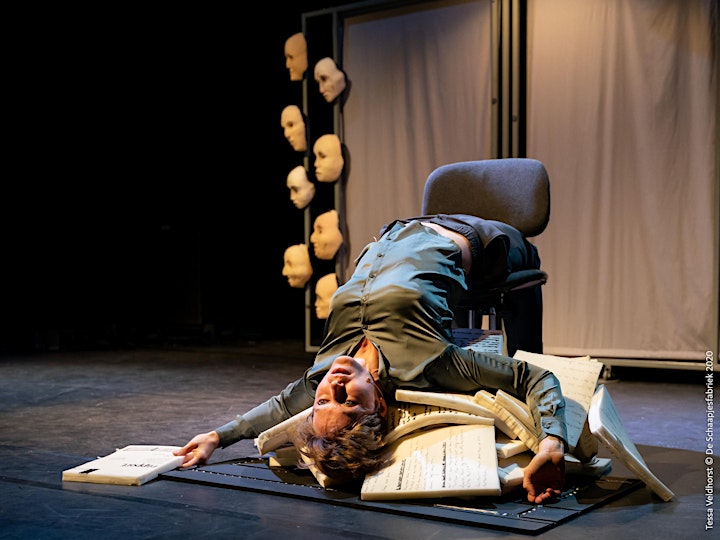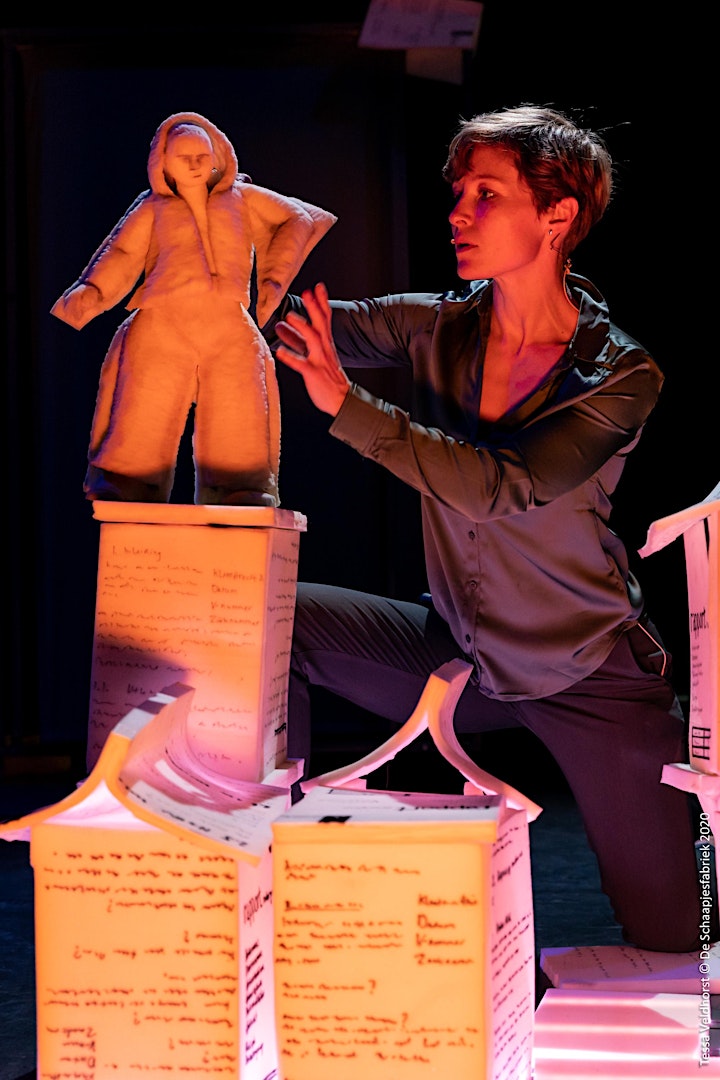 CREDITS
Regie/spel/foam sculpturen: Cat Smits
Tekst: Christine Otten
Wetenschapper/dramaturg: Maja Hertoghs
Decor: Tessa Verbei
Componist: Wim Selles
Voice overs: Tine Joustra, Reinout Bussemaker, Nafiss Nia, Meysam Kisomi en Puck van Dijk
Lichtontwerp: Jan Sol
Eindregie: Duda Paiva
Fotografie: De Schaapjesfabriek
'Hoe het oordeel voor de Iraniër ook uitvalt, wat voor beeld je ook krijgt van de gang van zaken bij de IND, uiteindelijk draait de voorstelling om Andy. Die transformeert van naïeve, gemotiveerde starter al snel naar vermoeide cynicus, murw geslagen door de vooringenomen scepsis van haar collega's en gezwicht onder het gewicht van haar empathie. Een knappe solo van Smits.' - De Theaterkrant
Grenzen is gebaseerd op: INTENSITIES OF THE STATE van dr. Maja Hertoghs
Met dank aan: Haags Theaterhuis, PLAY Productions, Plein Theater, The Dutch don't Dance Division en alle informanten; IND medewerkers, asiel aanvragers en andere betrokkenen die hun verhalen hebben gedeeld en anoniem willen blijven.
Mogelijk gemaakt door: Amsterdams Fonds voor de Kunst, Norma fonds, BNG Cultuurfonds, Fonds 1818, Lira fonds, Vital Cities and Citizens en Scaldix BV