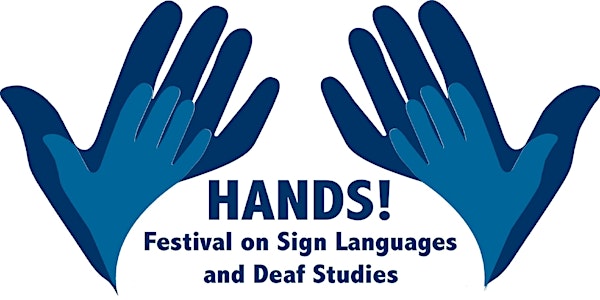 HANDS! Festival
HANDS! Festival is organized by Leiden University and sponsored by Africa2020 (LeidenASA) and Leids Universiteits Fonds (LUF)
About this event
The HANDS! Festival on African Sign Arts: Visual Vernacular, Poetry and Handicrafts is featuring the presentation of the winners of the competition of Deaf African Sign Artists.
The deaf winners Carlos Alves, Fitsum Taffese, Susan Njeyiyana, Willy Kamugisha and Frederick Yoyoway will show poems in sign language and other visual vernacular art forms, with the collaboration of the French deaf artist Erwan Cifra.
The HANDS! Festival is also featuring handicrafts produced by African deaf artists from Morocco, Mali, Ghana and others.
The HANDS! Festival is organized in conjunction with the WOCAL Sign Languages Workshop (http://sign.wocal.net).
Check our blog https://deafstudies.weblog.leidenuniv.nl/hands-festival-2021/ for more information.