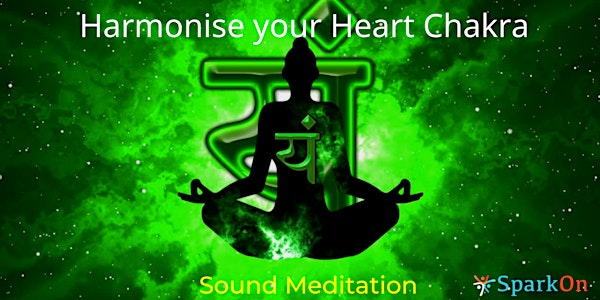 Heart Chakra Sound Healing & Breathwork
Vocal Healing - the human voice is the most ancient and strongest tool for sound healing.
Refund Policy
Refunds up to 7 days before event
About this event
Each week a new pranayama breathing technique will be introduced with different health benefits. These techniques will help you to intentionally regulate your breathing.
One of the lesser-known chakra healing tools in the western world, Mantras are sacred vocal vibrations believed to have spiritual powers and positive qualities. Each Chakra or energy centre in the body has its own mantra and sounding it heals and harmonises it and releases any blocked energy.
The chanting of the Chakra sounds is a form of music therapy; connecting the physical, emotional and spiritual realms simultaneously. The sound vibration is incredibly calming to the mind, body, and spirit and the repetition of a mantra helps to bring more clarity and peace of mind, cultivating a meditative state.
Join Yoggya in creating a collective healing harmony of vibrations to balance, heal and harmonize your chakras.