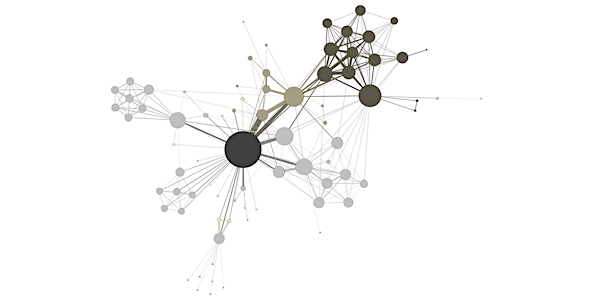 Historical Network Research Lunch Lecture: Henrike Rudolph
Historical Network Research Lunch Lecture, February 18: Henrike Rudolph
About this event
From January 2021 onwards, monthly online lectures will shed a spotlight on recent research and ideas from the field of historical network analysis to promote discussion among the HNR community.
For February 18, our speaker will be Henrike Rudolph, assistant professor at the Department of East Asian Studies at the University of Göttingen. She explores the development of intersecting academic and political networks of Chinese scientists and experts since the Republican period in their national and international dimensions.
(Re)Constructing Historical Narratives from Collective Biographies
Collective biographies follow a particular logic of compilation: they depict individuals deemed either exceptional or representative for a certain period or group and emphasize such exceptionality or representativeness in the life stories. The resulting biases and gaps render collective biographies a challenging resource granting only limited insights into universal traits or biographical details. As I will argue in my talk, however, once we employ network analysis, collective biographies can become objects of study in their own right as markers of dominant historical narratives. Based on a case study of collective biographies of women activists in twentieth-century China, I will explore the possibilities of tracing recurring tropes, reflect on the importance of the narrative construction of indirect social ties, and critically examine temporal aspects in biographical sketches. The proposed analytical framework, which uses both one- and two-mode graphs, can be applied to revisit collective biographies or other biographical corpora in different historical contexts.