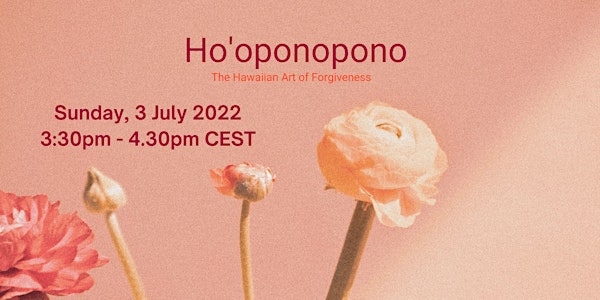 Ho'oponopono - healing, self-love and inner balance
Learn this simple and powerful Hawaiian practice of healing through acceptance, forgiveness, gratitude and love.
About this event
Change your life with a powerful healing modality, that only needs intention.
From the shores of Hawaii comes the ancient practice of Ho'oponopono, which believes that the practice of 4 simple statements can raise your vibration, bring inner balance and self love into your life.
I am sorry
Please forgive me
Thank you
I love you
What does it mean? Why does it work?
Find out more about the powerful healing energy of this simple practice! Make it your own and take control of your life. Create your own zen.
Join us for this unique session that explains Ho'oponopono through the use of science, psychology, contemporary problems, and the tarot!!