How do hackers work - 22 January 2018
Description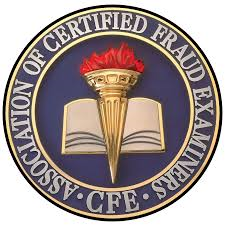 The Association of Certified Fraud Examiners (ACFE) Belgium has the pleasure to invite it's member for the first ACFE event of 2018!
The event will take place on Monday January 22, 2018 from 17h00 – 20h00 at KPMG Brussels.
AGENDA
17h00 - 17h10: Welcome and Introduction by Sonny Luypaert, President ACFE Belgium
17h10 - 18h10: "How do Hackers work" by KPMG
Speakers
Stephane Goddé, Senior Manger, KPMG Advisory

Tim Van Baelen, Advisor, KPMG Advisory

Joris Weyn, Senior Manager, KPMG Advisory
18h10 - 18h30: "View on 2018" by Robers Lamers, ACFE Europe
Based in the Netherlands, Robert brings years of corporate risk management experience in the fields of anti-fraud, business continuity, crisis management, security and safety. Prior to joining the ACFE team, he was a Senior Corporate Anti-Fraud Officer at ING and its spin-off NN Group. Robert is also an ACFE Authorised Trainer with International Management Forum, teaching the CFE Exam Review Course in the Netherlands, Belgium, and Luxembourg.
18h30 - ... : A drink to celebrate the start of the New Year
CPE credits : 1,5
This seminar is free of charge.
Please register on time and do not hesitate to invite colleagues or friends interested in the topic and make people aware on the topics. They can also register via this EventBrite invitation. But remember, Full is full…
Looking forward to welcome you at this Joint-event,
Board ACFE Belgian Chapter
OUR SPONSORS