Description
The future is in our hands, so how can companies shape it to define their own destiny? We will explore this very question with leading HR, branding, leadership and innovation experts during the HR Summit in December. We will discuss upcoming and current challenges for HR specialists and leaders and explore the endless possibilities that lay ahead.
Find answers to questions like: how can we prepare our workforce for jobs that don't even exist yet?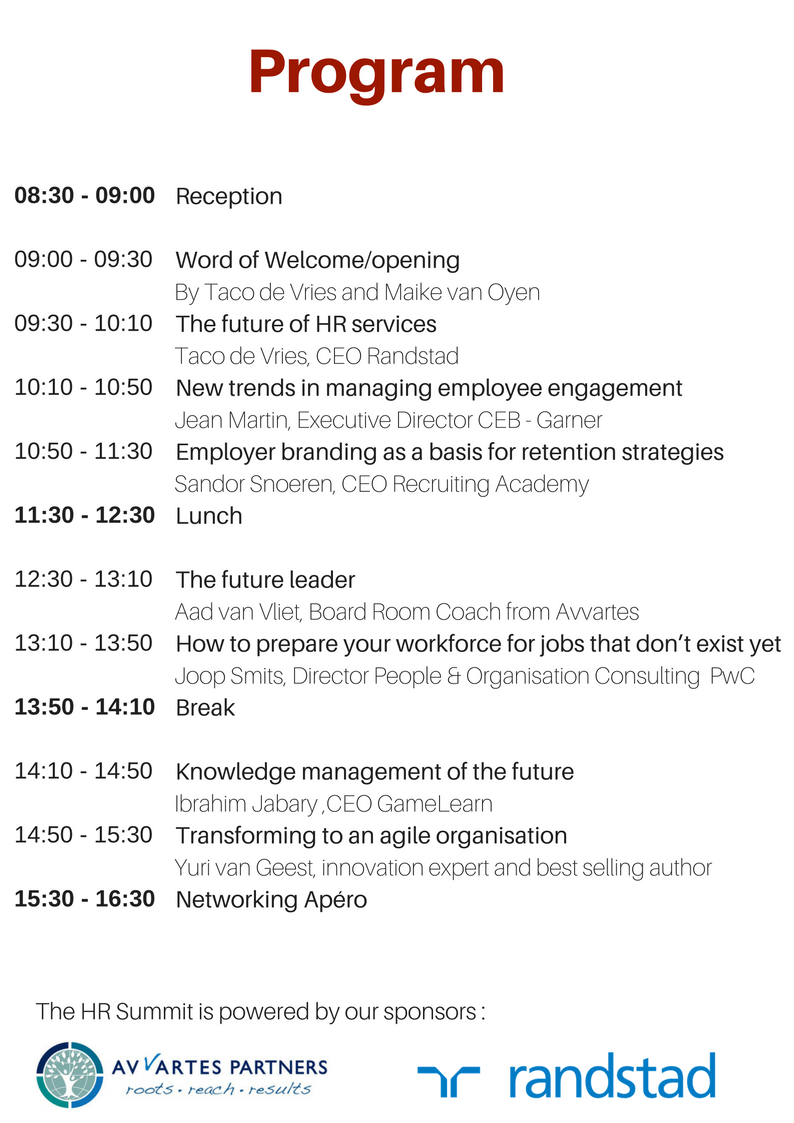 * The fee covers your entrance, a small lunch, a HR Booklet, coffee during the break, water during the entire day and a glass of sprakling wine accompanied with some snacks during the Apéro.