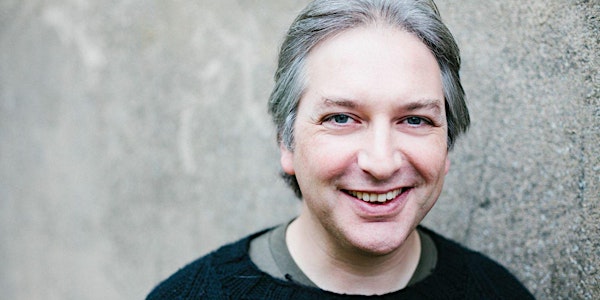 ICONS #9: Jeremy Keith
When and where
Location
Medialounge, first floor Theo Thijssenhuis, Amsterdam Wibautstraat 2 1091 GM Amsterdam Netherlands
Description
Jeremy Keith about Digital preservation
Jeremy Keith lives in Brighton, England where he makes websites with the splendid design agency Clearleft. You may know him from such books as DOM Scripting: JavaScript's New Hope, Bulletproof Ajax: The Browser Strikes Back, and HTML5 For Web Designers: Return Of The Standards.
He's the curator of the dConstruct conference as well as Brighton SF, and he organised the world's first Science Hack Day. He also made the website Huffduffer to allow people to make podcasts of found sounds—it's like Instapaper for audio files.
Jeremy spends most of his time goofing off on the internet, documenting his time-wasting on adactio.com, where he has been writing for over ten years.
Like most other speakers Jeremy chose to ignore the theme of the Good, The Bad, and The Interesting, but he also told us upfront. Instead he will talk about the fact that:
This is for everyone

Making websites used to be a relatively simple affair: just learn some HTML and away you go. These days it seems like there are new tools, libraries, frameworks and languages bombarding us every day. There's a danger that this rising barrier to entry might be at odds with the fundamentally open and democratic nature of the web.
The web has democratised publishing, allowing anyone to share ideas with a global audience. But if the means of web production shift to a powerful elite, then who will take care of our cultural legacy? Websites and documents are disappearing down the digital memory hole every day. But we can change that.
---
Is this meetup for everyone?

Yes. This meetup is, like all other Icons Meetups, free to attend for everyone. For students and lecturers of CMD Amsterdam, of course. But also for all professional (digital) designers who want to be inspired. After the talk there's always some time to meet each other in an informal atmosphere. The perfect setting to meet professionals for your next internship. And for companies this is of course the perfect moment to meet our most ambitious students.
Thank you CSS Day for inviting Jeremy Keith to talk at your fantastic conference!
Program on Wednesday the 15th of June 2016 - Medialounge CMD, TTH

15:45 - 16:00 uur: Doors open
16:00 - 17:00 uur: Jeremy Keith: This is for everyone
17:00 - 17:30 uur: Drinks / meet & greet
The meetup will be held on the first floor of the Theo Thijssenhuis, at sparkle.dandelions.eyelash. Vasilis van Gemert will moderate this session.

There's room for 70 people. Please do register on this page — before June the 14th, 16:00 — so we can estimate the right amount of drinks for after the talk. And yes, indeed, you guessed it right, this meetup will be in English.