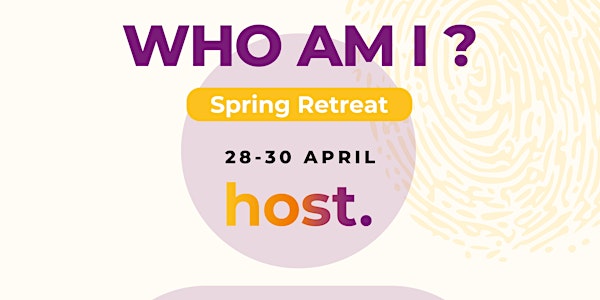 IFES Spring Retreat 2023
IFES is organising another Spring Retreat. This year the topic is: Who am I?
By IFES (organised by HOST Eindhoven)
Date and time
Fri, 28 Apr 2023 19:00 - Sun, 30 Apr 2023 16:00 CEST
Location
MountainTop koksedijk 21 5421 ZB Gemert Netherlands
About this event
IFES is organising another Spring Retreat.
This year's topic is nothing less than 'Who Am I' where we will focus on identity.
Identity has always been a profound theme: Who am I, what is the purpose of life, what is my role in society? But current issues may touch upon the same: gender issues, the war in Ukraine, pandemics lessons. How do we stand firm and deal with this? What does it mean to us, to me?
Your sense of identity influences everything: How do you deal with conflict? What are your desires and boundaries? Do you feel like you belong within the community, or do you rather identify as the black sheep in Jesus' herd? All in all, identity gives meaning and direction to our lives.
This weekend will evolve around many fun activities, as well as some serious business. There will be speakers, discussion groups, gooood food, sports, a bonfire, music, and much more! And of course, wonderful people from all over the world to meet and connect with!
Are you joining us this Spring? Get your tickets soon & ask your friends. We hope to see you there!
About the organiser
HOST is associated to IFES. IFES is a global organisation that wants to help students to find their way in life.