Impact of GDPR on (internal) investigations
Description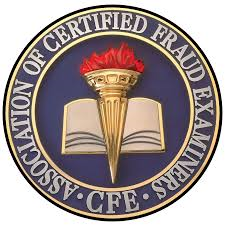 The Association of Certified Fraud Examiners – Belgium vzw/asbl in cooperation with IFA (Institute of Fraud Auditors Belgium), CFIB and IIA Belgium has the pleasure to invite its members to an event on the "Impact of GDPR on (internal) investigations".
The meeting will take place on Thursday, June 14 2018 at 4PM at EY Brussels, De Kleetlaan 2, 1831 Diegem.
INVITATION
During the event, Stijn De Meulenaer (partner at Everest) and Bart De Bie (partner at i-Force and DPO) will elaborate on the practical impact of GDPR for all professionals involved in (internal) investigations, compliance and ethics hotlines. Both speakers have been involved in the drafting of the new bill on private investigations which is largely driven by GDPR compliance.
The topics covered during the presentation include the role per type of assignment (data processor / data controller), the legal basis to collect data, the rights of the individual and the impact on investigations, GDPR implications per data source (internal data, open source data, electronic data, emails, …), hotlines and whistleblowers, right to be forgotten vs data retention, external support and outsourcing, external disclosure (DPA, FSMA, NBB-BNB, PPO), …
The session will be concluded with an interactive panel discussion moderated by Sonny Luypaert (president of ACFE Belgium) with the following participants:
Mrs Sophie Van Slambrouck - Private Investigator - Vice-President National Federation Private Investigators Belgium

Mr Dylan Caesar - Advocaat Olislaegers & De Creus – Awerian

Mr Benoit Montens - Fraud Expert Assuralia

Mr. Pattick Soenen - IT associate Callens, Pirenne & co - Board Member IFA
Mr Paul Rollier - Independant DPO - RFA

Mr Luc Cooman - Director Health Safety and Risk Management - Carrefour - Board Private Security Association


15h00 – 15h45: IFA General Members Meeting
16h00 – 17h00: Presentation "Impact of GDPR on (internal) Investigations"
17h00 – 18h00: Panel discussion
18h00 - … : Networking reception
OUR SPONSORS