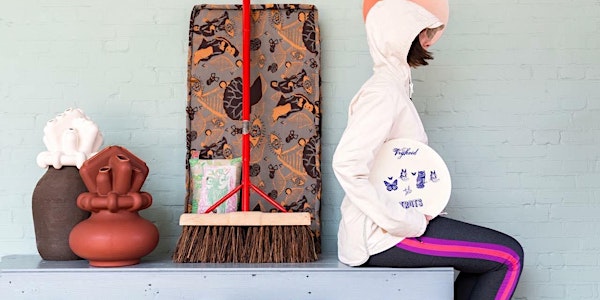 In-house Lecture Social label (Salone del Mobile)
When and where
Date and time
Wed, 5 Apr 2017 13:00 - 14:00 CEST
Location
via cola montano 13 Milan Italy
Description
POP UP WERKWARENHUIS IN MILAN
'Social label is bringing its message of inclusivity to Europe'
Social label is presenting its ideas for an inclusive society at a small private home in the Isola Milano area.
Location: Social Label c/o home/studio c-r-u-d 13, via cola montano, 201509 Milano.
A press preview and announcement of several new labels will be held on Tuesday 4 April, 17:00-19:00h. Social label and Dutch Invertuals are hosting a joint presentation in the Isola area. Both design collectives are active as design labs in the Netherlands.
IN-HOUSE LECTURE SOCIAL LABEL
'About the importance of supporting design in society'
Frans van Dooremalen and Joy Arpots, Director and scout of the Brabant C culture fund, talk about the importance of stimulating innovative pilots in design. They will also be tackling the infrastructure in the Brabant region, with its network of renowned design labs and the manufacturing industry which is the DNA of this province in the South of the Netherlands. Brabant C is a fund for innovation in art, design & culture for the Province of Brabant.
Register now!
Designer / founder: Petra Janssen
Design thinker / founder: Simone Kramer
Production Milan Design Week: Madeleen Dijkman, t 0031 6 10 85 21 86
email: winkel@sociallabel.nl
About the organiser
Design creates socio economic opportunities for disadvantaged persons in the 'working world'. Social label is a new 'work concept' for people with a distance to the labour market. Social label involves designers, companies (social firms), healthcare and governmental organisations for new possibilities.
The Social label foundation is about more than making appealing products for the public. To support the Social label product we are establishing a platform for quality. So we can put the makers' talents on display. To make people proud of they are and what they make. The products help us tell the stories of these workers and get the audience involved. We are creating an appealing (work) environment to create new opportunities.
We call it socio-economics.
More about Social label: www.sociallabel.nl