We are excited to announce our first edition of INKEF Innovation Talks and we would like you to join us for this exclusive invite-only event
About this event
INKEF Innovation Talks 
We are excited to announce the first edition of INKEF Innovation talks and we would like you to join us for this exclusive invite-only in-person event. This event will take place one day before TNW conference in Amsterdam on September 29th, 2021.   
Be part of a high paced event where experienced leaders and entrepreneurs share their best practices in a fireside chat format. Discover how they execute on hyper growth and deal with market, product and organizational challenges.
Moderated by Jonathan Davies (communication journalist at Happeo), entrepreneurs and enterprise executives are challenged on stage at the Rode Hoed, one of the most iconic venues in the heart of Amsterdam. After the sessions you will have the opportunity to network with other high profile members of the Dutch start-up and scale up community.
We are excited to meet you in person again during this exclusive invite-only event. Don't forget to register to secure your spot.
Program - September 29th, 2021 | 15:00 - 17:30    
15:00 - Opening ceremonie  
15:15 - Fireside chats   
16:45 - Networking drinks   
Confirmed Speakers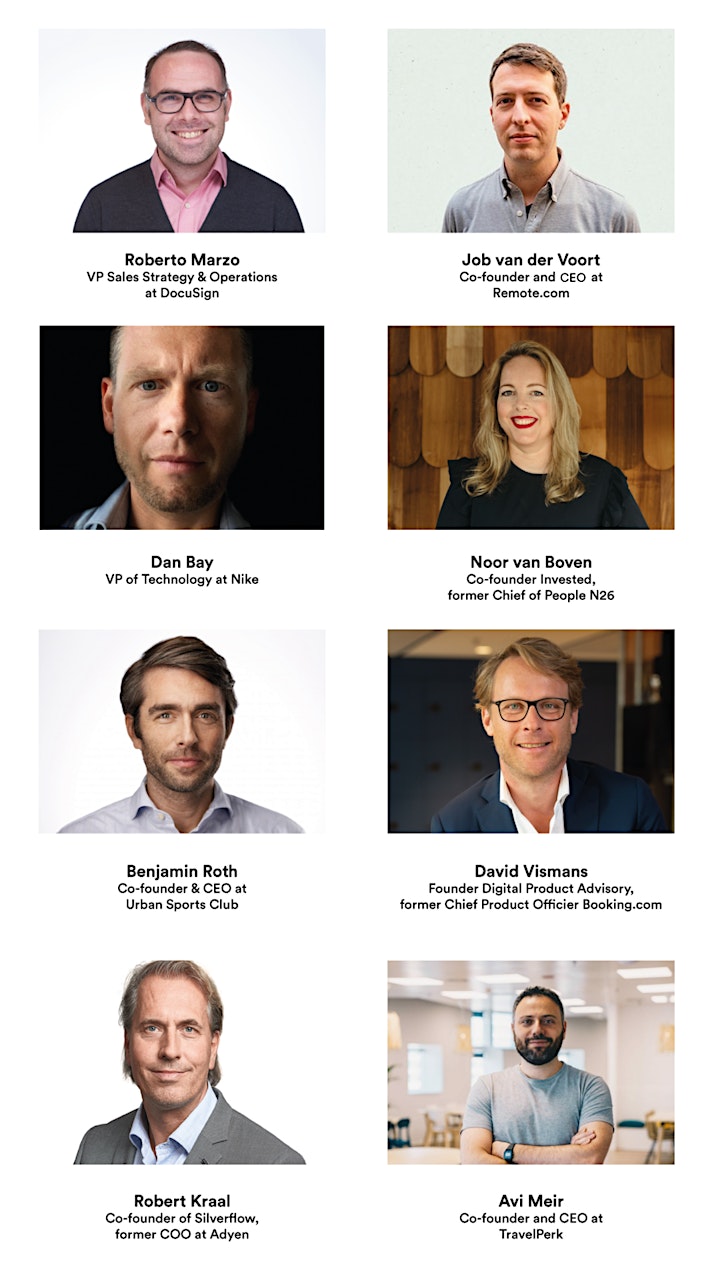 Organiser of INKEF Innovation Talks 2021