INNOCOS Summit. Winning in The New Normal.
About this event
As most of us have been vaccinated, it's time to join next Beauty Innovation Summit live (!) with a choice of Miami or Alicante in a resort style hotels! We do commit to keep your safety first, more about our Covid protocols here: COVID-19 stipulations
WHO WILL BE THERE? A diverse group of beauty innovators, tech leaders, disruptors and inspirational speakers, with an expertise on the emerging trends in technology, consumer behaviour, retail and product innovation.
SPEAKERS CONFIRMED:
Irina Barbalova, Global Lead, Health & Beauty, Euromonitor
Marie-Eve Schroeder, DACH Sales Director, Facebook
Laurence Caisey, Co-Founder, Fridge/Boostinof
Marie Drago, Founder, Galinee
Angela Cretu, CEO, Avon
Eva Lagarde, Founder, re-source
Charlotte Ferguson, Founder, Disciple London.
Sebastian Kraft, General Manager & Founder, Nordic Naval and more!
WHAT ARE WE ABOUT? We are particularly known not just for inspiring speakers and curated network, but a specially for our experiences, which are more than half of the program. This is how we lay the groundwork for building strong personal relationships in business, which last... for years! And this is what INNOCOS stands for.
INNOCOS, creating an unforgettable experiences and meeting the right people!
SOUNDS TOO GOOD TO BE TRUE? Come to experience it at innocosevents.com!
TICKETS ARE LIMITED, VIP tickets (all included) are at $2995 are flying off the shelves, so don't forget to order yours before its gone!
AFTER YOU JOIN, you will also have an access for an internal network and mingle with people you meet at the event before, during and after.
FREE CANCELATION 30 days before the event.
OUR AMAZING VENUE: Asia Gardens Hotel Alicante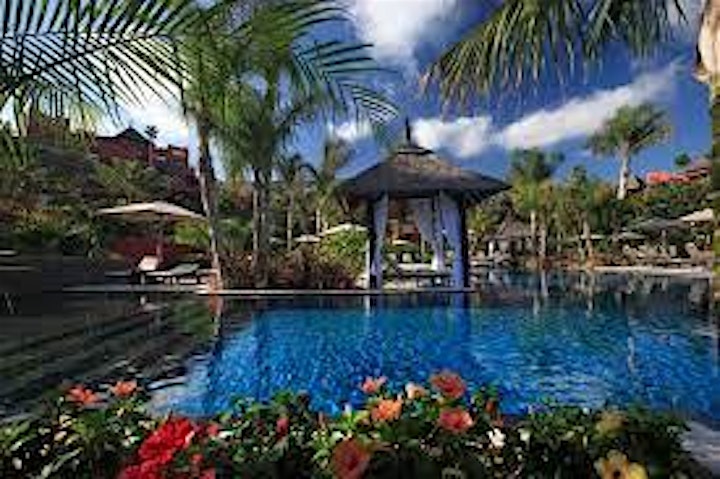 WE WILL LEARN how to keep ahead of the curve, and be at the forefront of innovation and macro trends, with a mix of talks, panel discussions, case studies and workshops, covering five key topic areas:
TECHNOLOGY INNOVATION : AI, VR, third-party data
RETAIL DISRUPTION : shoppertainment, livestream selling, return of in-store
CONSUMER DYNAMICS : behaviour shifts, shopping dynamics, seamless spending, collective activism
MARKETING TRENDS : social platforms/channels such as Clubhouse, brand humanization, conversation marketing
PRODUCT INNOVATION: biohacking, epigenetics, clean beauty, supply-chain tracking
One thing to note: The health and safety of attendees is our top priority which is why we're requiring proof of vaccination or a negative PCR test prior to the event. You can find more about our Covid protocols here: COVID-19 stipulations
Learn more below and reserve one of a limited number of spots now to connect, learn and ultimately, grow your business. Don't wait: Tickets are booking daily and will be allocated on the first come first served basis.
Organizer of INNOCOS Europe Summit & Experiences
Successful businesses are built on good relationships and it's amazing how a bit of a personal touch can go a long way. To form such relationships, I create unforgettable experiences, educational, inspirational and fun!
By hosting annual INNOCOS summits (stands for INNO-vation COS-metics), Leaders of Change and Blue Beauty awards, my mission is to unite beauty professionals with a common goal to build profitable, sustainable and purpose-driven beauty businesses and never stop innovating!
The whole experience is very community friendly, which helps to make the right connections, find mentors, form strategic partnerships and keep a real-time pulse on changing customer preferences.