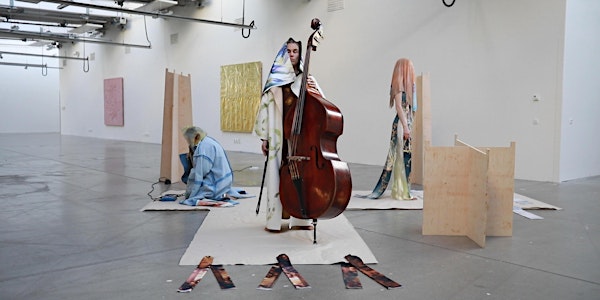 Intermediary Objects - Current Obsession x FFG
Current Obsession Magazine presents the first in a series of live gatherings, to be published as chapters in their new #8 Placeholder Issue
Date and time
Starts on Fri, Feb 10, 2023 6:30 PM CET
Location
Fashion for Good 102 Rokin 1012 KZ Amsterdam Netherlands
About this event
With its new issue, Current Obsession delves into the concept of a placeholder — a container that encapsulates a void, things unknown and yet to be defined — to tackle some of the most complex attributes of jewellery. Place-holding significance, jewellery and adornment are examined as metaphoric containers for hidden or 'encoded' information, the specific meanings of which have been lost — due to colonialism, displacement of people, suppression of knowledge and spiritual practices. The Placeholder Issue looks at different ways in which this knowledge could be unlocked, rediscovered and empowered.
The readers will experience an 'object in flux' — a magazine in development. To illustrate that, the publishing process has been reversed. Instead of receiving a finished magazine as a 'product' all at once, the readers will collect content chapter by chapter, completing the issue at the end of 2023. Readers will first start with an 'empty' magazine — a placeholder formalised as a custom spine. The spine, created in collaboration with Delphine Lejeune, is designed to hold the chapters as they arrive. This allows for content to be rearranged and additional materials included;readers will end up with a completely individual and unique issue.
The reversal also applies to the way magazine content is developed: as a result of site-specific, in-depth, sensorial activations — Q&A's, workshops, performances, and readings, in which the contributors and the audience shape the outcome collectively
On Friday, 10 February, Current Obsession will present the first in a series of live gatherings — activations, titled Intermediary Objects, investigating how an intermediary between a viewer and a source of information could help us unlock the encoded meaning, inaccessible otherwise? What could be considered such an intermediary, and what role could it play in connecting to other cultures, decolonising knowledge about objects, and in the future of making new work? Could jewellery be seen as such intermediary, and if so, what are the ways to amplify and harness its powers?
The activation will consist of a mesmerising performance by Stockholm based artist Amanda Elida Varhaugvik, a lecture-performance by a theatre maker and musicologist meLê yamomo and a reading by eva susova, followed by a Q&A.
About Current Obsession:
Contemporary jewellery and adornment magazine Current Obsession is appreciated for its experimental approach and unconventional style. It showcases new ways of presenting and experiencing jewellery, featuring exemplary practices and collaborating with exceptional designers and artists for projects with renowned brands and cultural institutions.
Looking at the urgent world matters through the lens of jewellery — as one of the most fundamental art forms accompanying human existence — Current Obsession raises questions of identity, community, heritage, belonging, and decolonisation of knowledge about jewellery.
About Fashion for Good Museum:
The Fashion for Good Museum is an interactive fashion museum for the future of fashion, where we tell the stories behind the clothes you wear and how your choices can have a positive impact on people and our planet.
With our current exhibition Knowing Cotton Otherwise the Fashion for Good Museum dives into untold stories behind cotton, centering on collectivity and community. Local artists have been invited to present work that connects and intersects with different themes relating to the story of cotton. By mixing styles and stories, Knowing Cotton Otherwise creates a multifaceted experience, inviting you to reflect, question, play and wonder. Discover more of our current exhibition here.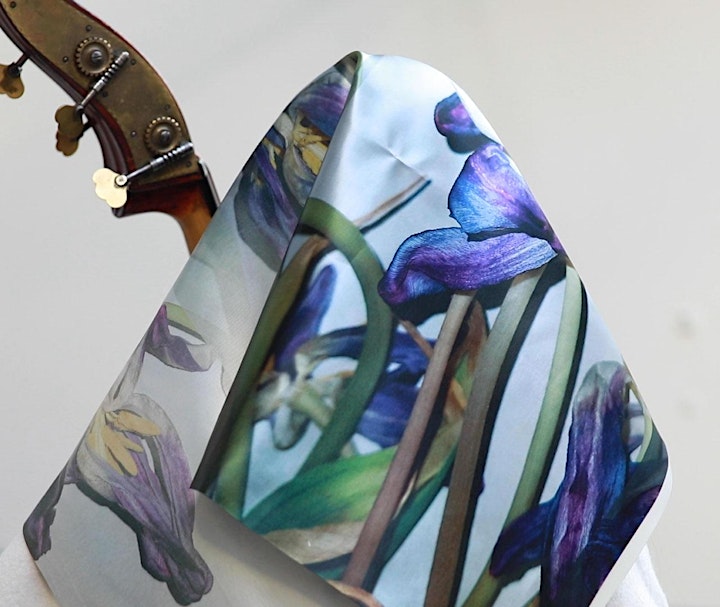 About the organizer
Current Obsession is a Jewellery Magazine and Platform, appreciated for its experimental approach and unconventional style.