International Fraud Awareness Week Event - 14 November 2017
Description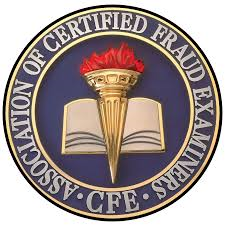 ACFE International Fraud Awareness Week is from November 12 – 18.
See also www.fraudweek.com & take the quiz to understand how well you know the fraud scandals…
The Association of Certified Fraud Examiners (ACFE) Belgium has the pleasure to collaborate with members of The Institute of Fraud Auditors (IFA), ISACA Belgian Chapter, Institute of Internal Auditors Belgium (IIAB) and De Beroepsvereniging van Verzekeringsinspecteurs en experten (BVVIE)/ Association Professionnelle des Inspecteurs et Experts d'Assurances (APIEA) to organise the first Belgian Fraud Awareness Event.
The event will take place on Tuesday 14 November 2017 from 13h30 – 19h00 at the Odisee Campus Brussels – Warmoesberg 26, 1000 Brussel.
AGENDA
13h30 - 14h00: Registration and coffee
14h00 - 14h15: Welcome and Introduction by Sonny Luypaert, President ACFE Belgium
14h15 - 15h00: Cyber Ethics or what should a caveman be allowed to Tweet?
Have our conduct and behaviour adapted to the incredible experience of so-called cyberspace? Or, put another way, have our hunter/gatherer instincts and related moral compass kept pace with the incredible developments in information technology? What ethical horizon, if any, is presented by the ever-growing capabilities offered to us? Where are the boundaries that we ought to respect in relation to ourselves, our families, colleagues, neighbours, even enemies, society-at-large? Who, if anybody, is responsible for teaching us net-etiquette, and somehow ensuring that we abide by it? These are the themes we shall explore, whilst concurrently challenging the conclusions we reach. Ultimately, I believe, we only have ourselves to blame – individually & collectively – for the current unsatisfactory state of affairs across the Board (capitalisation & pun intentional) in terms of our security and safety.
By Hugh H. Penri-Williams CFE CCEP-I CIA CCSA CRMA PIIA CISA CISM CGEIT CRISC ITIL-F
Currently a Vice-President of the ACFE France Chapter Hugh thrived in multinational, multicultural environments in the telecom infrastructure, ultra-secure financial network, insurance & banking sectors. An experienced & enthusiastic specialist with 40+ years of operational, consulting & training activities; fraud prevention, detection & investigation; teaching CIA/CGAP/CFE/CGEIT exam preparation courses. An ardent supporter of ACFE, The IIA & ISACA, Hugh served in many professional association boards, committees & chapters up to Information Security Forum Chairman.
15h00 - 15h15: Inspiring words from an ISACA Member
15h15 - 16h00: Business Identity Fraud - CEO-fraude
The best-known appearance of Business Identity Fraud, targets the employees of financial departments. The focus nowadays however has shifted to the employees of Purchase, Sales and Creditors departments. The more recent variants, which made already several corporate victims in Belgium are invoice fraud and fake order scams. What are the Facts & Figures? What are the Modi Operandi? What Action can be taken?
By Bart De Bie, who started his career in 1990 as a police officer within the Belgian Federal Police. In 2000 he went to Ernst & Young to lead the department Forensic Services. In 2003 he started up the independent fraud audit firm i-Force. Since several years Bart De Bie is member of the Board of the Institute of Fraud Auditors and in 2017 he became Vice-President. Since 2014 he is also member of the board of the Centre of Policing and Security, responsible for the field of study 'fraud and law enforcement'.
16h00 – 16h15: Coffee break
16h15 - 16h30: Sharing ACFE Tools & Material – Sonny Luypaert, President ACFE
16h30 - 17h45: Presentation of the In-House Fraud Investigation Teams: 2017 Benchmarking Report by Patrick Risch, Board Member ACFE and panel discussion on the Benchmarking Report, moderated by Kathleen Seeuws, IIAB-member.
Members of the panel are :
Roel Renders, Head of Security at TNT Express Benelux, Board member ACFE, Vice-President
Corporate Fraud Investigators Belgium

Johan Ideler (TBC), Director Asset Protection & Compliance, Delhaize Belgium

Wim De Naeyer, Manager-auditor at Audit Vlaanderen; Member of the Audit Committee of Federal Admininstration, Board member ACFE

Bertrand Veldekens, Head of Fraud Investigations, BNP Paribas Fortis, Board member IFA
17h45 - 19h00: Networking reception
CPE credits : 4
This seminar is free of charge.
Please register on time and do not hesitate to invite colleagues or friends interested in the topic and make people aware on the topics. They can also register via this EventBrite invitation. But remember, Full is full…
Looking forward to welcome you at this Joint-event,
Board ACFE Belgian Chapter
OUR SPONSORS