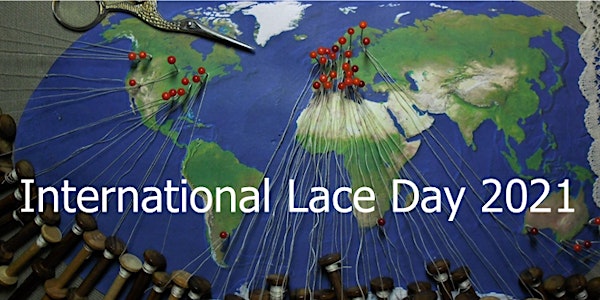 International Lace Day 2021
Sales Have Ended
Registrations are closed
Thank you so much for your registration.
One day, one passion. Lace makers from all around the world unite.
About this event
During the upcoming International Lace Day on Sunday July 11, lace makers (bobbin - needle - tatting - tulle embroidery) from all over the world will show that lacemaking is practiced by many. I would like to invite you to join us.
All you need are your materials for making lace, something to eat and drink, a good mood and preferably nice weather. Find a comfortable place in your home or garden. If you enjoy going outdoors, always keep your own safety and that of others in mind (and apply the Covid-19 regulations in your region / country).
You can participate for an hour, a few hours or all day.
Join the group: https://www.facebook.com/groups/InternationalLaceDay/